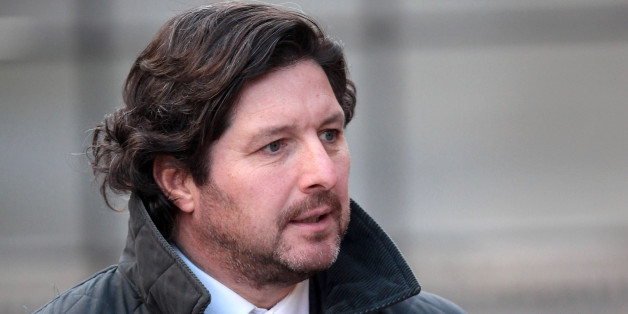 Sunday Mirror editor-in-chief Lloyd Embley apologized this week for using photographs of two women without permission in the case that led to the resignation of a top Conservative politician.
The paper admitted to using photos of women without their consent as part of an undercover investigation to take down several politicians believed to be using social media to talk to women, the Guardian reported Monday.
An undercover reporter, now identified as Alex Wickham, created a fake Twitter account and pretended to be a female party activist to trap politicians. Wickham connected with several politicians before eventually chatting with Brooks Newmark, the Minister for Civil Society, and exchanging sexual pictures. The images and messages were then obtained by the Mirror, causing Newmark, a married father of five children, to eventually step down.
The paper claimed that the pictures used on the fake social media account were of models, but new revelations show that unauthorized photos of other women were used. The paper apologized, stressing that none of the photos were published in the Mirror.
One of the photographs used was of Malin Sahlén, a Swedish model, who said she never gave permission for her image to be used.
"I do not want to be exploited in this way and someone has used my image like this feels really awful, both for me and the others involved in this," Sahlén said.
Another woman, Charlene Tyler, criticized the newspaper for its distasteful decision.
"I hope the MP is okay," she said. "It makes me feel really awful that this will ruin his life. The fact that a newspaper was stealing my photograph is quite wrong. The newspaper's taken it too far."