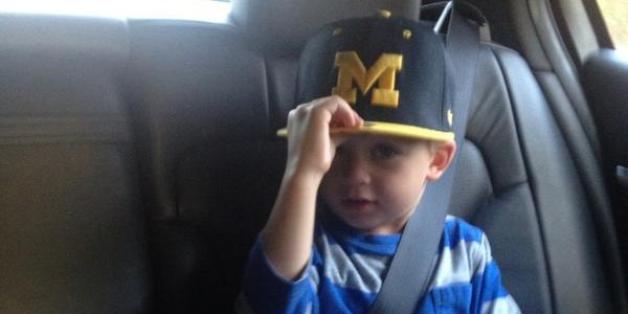 The story of a young boy with a grave illness has rallied people around the globe to offer support -- and prompted others to donate money to help find a cure for pediatric brain cancer.
On Sept. 23, just days before his fourth birthday, Chad Carr was diagnosed with Diffuse Intrinsic Pontine Glioma (DIPG), an inoperable tumor in the brainstem near the top of the spinal cord. DIPG predominantly affects children, and fewer than 10 percent of them survive two years from diagnosis, according to the DIPG Registry.
Chad began a six-week course of radiation Monday at C.S. Mott Children's Hospital at the University of Michigan in Ann Arbor, where his mother previously worked for 11 years. He is also participating in a clinical trial.
Getting the diagnosis was "basically a parent's absolute worst nightmare," said Chad's mother, Tammi Carr. "At that moment it just seemed completely hopeless."
But as people heard Chad's story, they looked for ways to help. A fund at the hospital was set up in his honor to support pediatric brain cancer research. As of Tuesday morning, more than $76,000 had been donated to the Chad Tough Fund, Mott spokeswoman Mary Masson told The Huffington Post.
Chad's condition was discovered when his parents took him to the emergency room after he fell and hurt his nose. They were initially sent home, but Carr woke up in the middle of the night, calm but convinced that something was still wrong. When they returned to the ER, doctors did a precautionary MRI test that revealed Chad's tumor.
"I believe that was God sharing something with me," Carr said.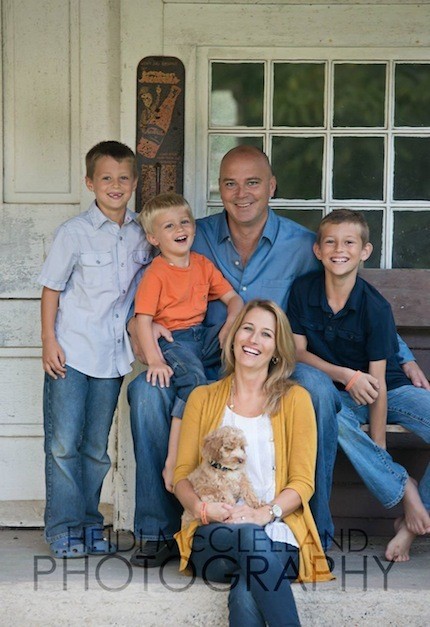 The Carr family. Photo by Heidi McClelland, courtesy Tammi Carr.
Carr has used social media to ask people to pray for a miracle and to share her son's story. A community far and wide has rallied to cheer Chad on. Messages with the hashtag #ChadTough have been shared by friends, strangers and notable names, such as Oakland Raiders and former Michigan football player Charles Woodson.
Chad, who is the grandson of former Michigan football team head coach Lloyd Carr and son of former quarterback Jason Carr, even received a visit from several current Wolverines last week.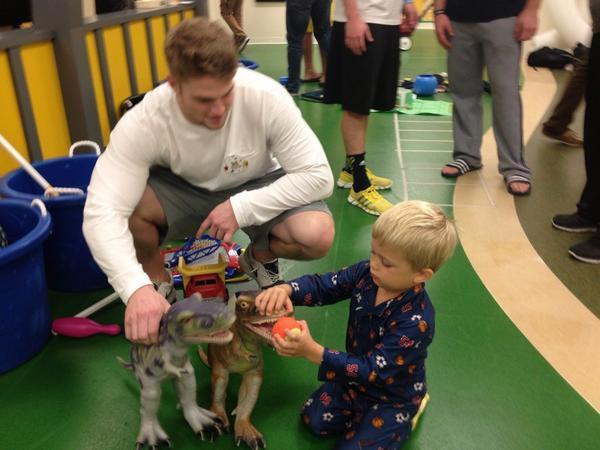 Chad playing with Michigan linebacker Jake Ryan. Photo courtesy Tammi Carr.
On Saturday, Chad was named honorary captain for the Michigan game against Minnesota. Players and coaches wore orange #ChadTough wristbands. The bracelets, Carr said, are a way to remind their wearers to have Chad in their prayers. All proceeds from their sale go to the Chad Tough Fund.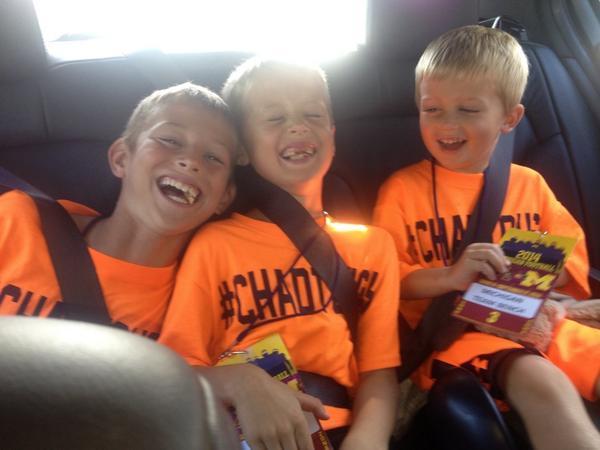 Chad with his brothers. Photo courtesy Tammi Carr.
Carr describes Chad as a resilient "daddy's boy" who "loves his brothers more than anything." He also loves animals, and for his birthday, received the puppy he desperately wanted. "The dog has brought him so much joy," Carr said.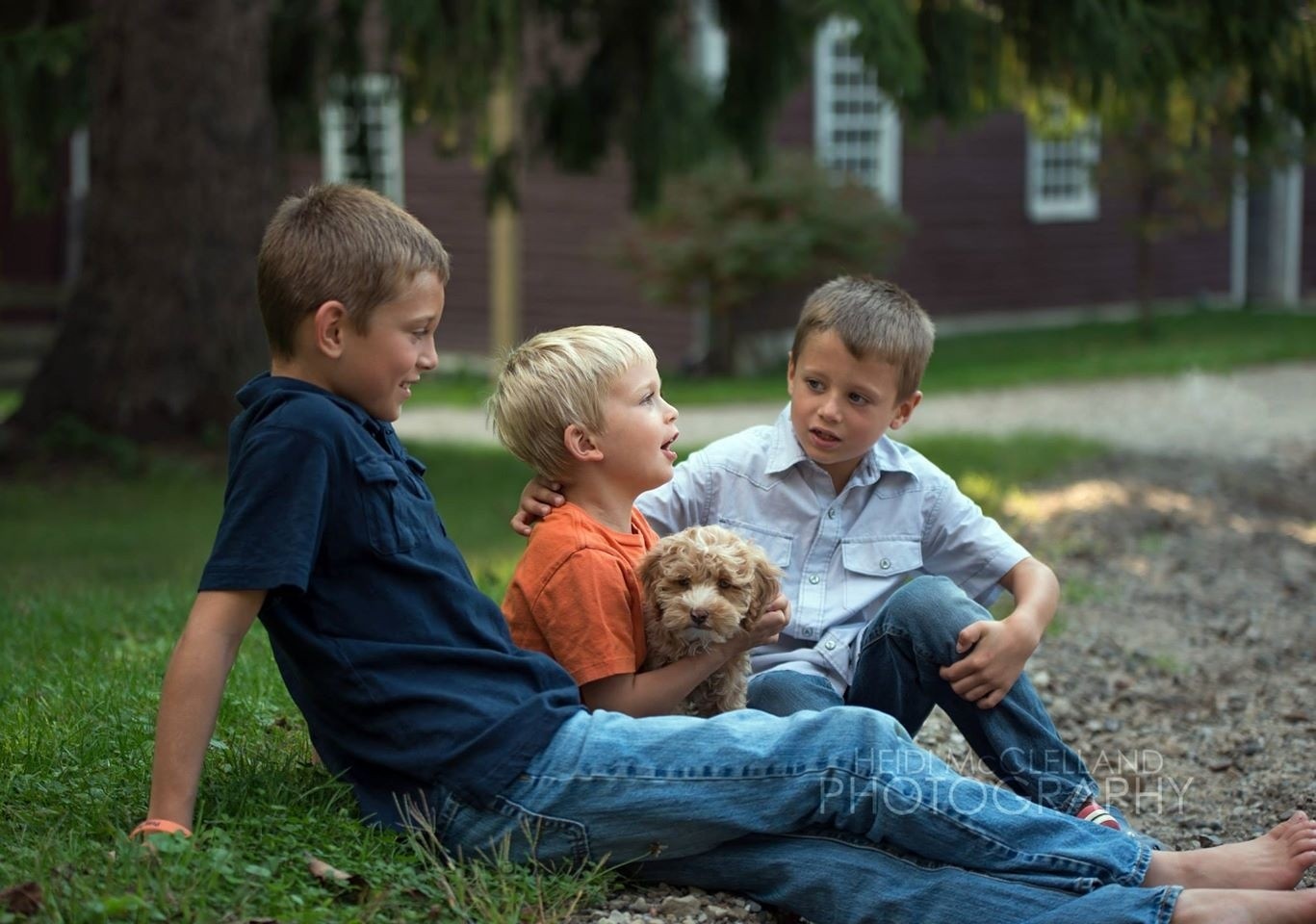 Chad, his two brothers and their dog, Tootie. Photo by Heidi McClelland, courtesy Tammi Carr.
Cancer is the leading cause of disease-related death in children. According to the National Cancer Institute, causes for most types of childhood cancer are not well understood, yet pediatric cancer research only accounts for less than 4 percent of the NCI's budget.
Carr said she's been able to keep hope as she learned about several DIPG survivors who had been patients at the hospital Chad is being treated. All of the support has helped, too.
"We're not brave," she said of herself and her husband. "We fall apart every day, but we have two other kids we have to stay strong for. And we have to stay strong for Chad."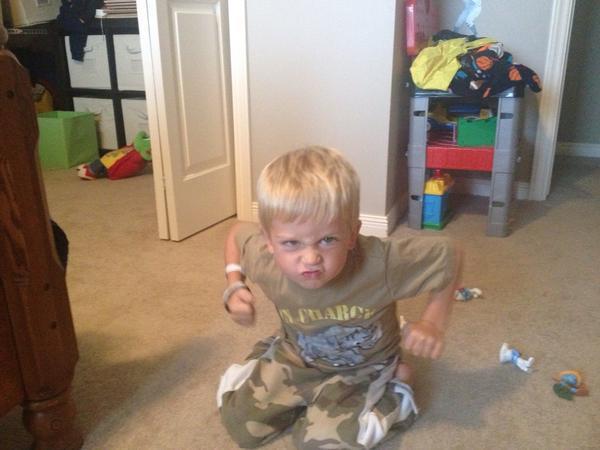 Chad looking extra tough after his second day of treatment Tuesday. Photo courtesy Tammi Carr.

Donations to be the Chad Tough Fund can be made here. Purchase a #ChadTough bracelet here.
BEFORE YOU GO
PHOTO GALLERY
This Is What Pediatric Cancer Looks Like