Dracula might be a fictional character, but archaeologists believe they've found the haunts of Vlad the Impaler--the real-life figure who inspired Bram Stoker's vampire tale.
The researchers said this week they had uncovered a secret tunnel and two dungeons in Tokat Castle in northern Turkey, where Vlad the Impaler is believed to have been imprisoned in the mid-1400s.
The discovery was made during a 10-week restoration of a different part of the castle, Turkey's Hurriyet Daily News reported.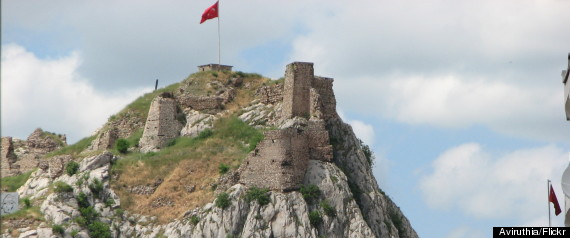 The ruins of Tokat Castle are seen perched atop a hill in this Flickr photo provided by Aviruthia.
İbrahim Çetin, an archaeologist helping with the restoration, told the Daily News that the tunnel is one of many found at the site, including one believed to have been used to reach nearby Roman baths. The dungeons, Çetin told the paper, were "built like a prison."
"It is hard to estimate in which room Dracula was kept," he said, "but he was around here."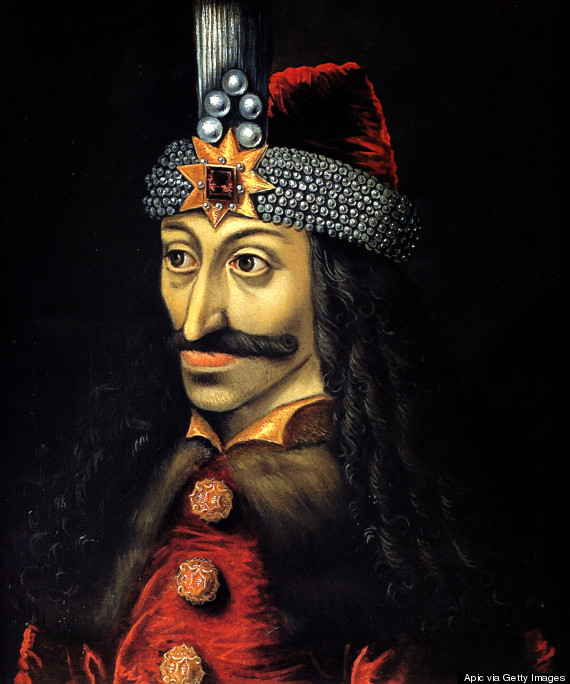 Vlad Tepes (1431-1476) whose real name was Vlad III, or Vlad Dracula, is seen in this painting provided by Apic/Getty Images.
Vlad, a Wallachian prince known more formally as Vlad III, is believed to have been taken hostage in the castle by the Ottomans along with his younger brother, Radu, in 1442.
He was released after his father and another brother were murdered, at which point he started the brutal practice of impaling his enemies on poles, according to the Washington Post.
Vlad reportedly inherited the patronym of "Dracul" or "dragon" from his father, Vlad II, who belonged to the Order of the Dragon, a group which fought against the Ottoman Empire in Eastern Europe.
In one particularly gruesome tale, Vlad is said to have dined among a forest of his impaled enemies as they died, perhaps even dipping his bread in their blood.
Stoker is said to have read a book containing accounts of Vlad's sadistic habits, on which he fashioned his famously bloodthirsty vampire, "Dracula," in 1897.
BEFORE YOU GO