TOP STORIES
FIRST U.S. EBOLA CASE "A man who flew from Liberia to Dallas this month was diagnosed with Ebola on Tuesday, becoming the first person to board a passenger jet and unknowingly bring the disease here from West Africa, where it has killed thousands of people in recent months. Experts had said that such an event was increasingly likely the longer the epidemic rages in West Africa. But health officials were quick Tuesday to tamp down any hysteria, emphasizing the ways in which the U.S. medical system is well equipped to halt the spread of the disease." Here's a timeline of the patient's travel and diganosis. And WebMD has you covered if you need an Ebola refresher. [WaPo]
HONG KONG'S 'UMBRELLA REVOLUTION'

"They sleep by the thousands on what are normally the busiest boulevards of this crammed, nonstop city. They live on crackers, bananas and bottled water. They clean up their trash, even taking the time to pick out plastic and paper for recycling. Their shield of choice, and the symbol of their cause, is the umbrella: protection against the sun, rain — and pepper spray used by the riot police. The pro-democracy protesters in Hong Kong appeared headed for a showdown with the authorities on Wednesday, with larger numbers expected over a national holiday and some organizers threatening to escalate the conflict by seizing government buildings." Images from Hong Kong show the scale of the protest, which organizers hope will continue to grow. [NYT]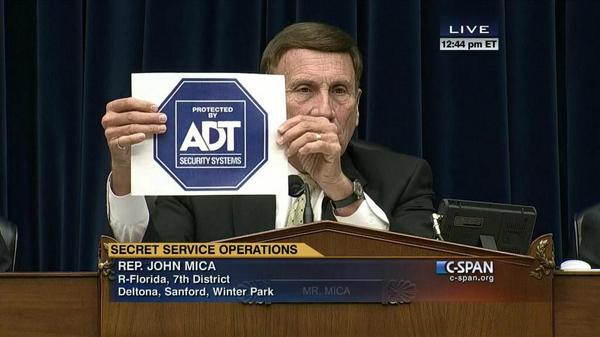 ARMED MAN ALLOWED TO RIDE ELEVATOR WITH OBAMA More bad news for the Secret Service: It was revealed a man with a criminal record carrying a gun and recording device was allowed in the elevator with Obama in a visit to the CDC. Secret Service Director Julia Pierson faced sharp rebukes during a Congressional hearing yesterday, including suggestions from one Congressman that she install ADT at the White House. Furthermore, the Secret Service agent who stopped Omar Gonzalez was actually off duty. According to one person familiar with the incident, "There's no telling how long this guy could have run around if the detail guy hadn't happened to be there." [Image via Twitter]
ISIS AIRSTRIKES COST ALMOST $1 BILLION According to The Center for Strategic and Budgetary Assessments, the U.S. has spent between $780 and $930 million so far. [HuffPost]
LIMB FRAILTY SIGN OF VIRUS "Driven by a handful of reports of poliolike symptoms in children, federal health officials have asked the nation's physicians to report cases of children with limb weakness or paralysis along with specific spinal-cord abnormalities on a magnetic resonance imaging test. As a respiratory illness known as enterovirus 68 is sickening thousands of children from coast to coast, officials are trying to figure out if the weakness could be linked to the virus." [NYT]
DETAILS EMERGE IN OKLAHOMA BEHEADING "After being suspended, Nolen retrieved a knife at home and 'returned to get revenge.' He had the knife in his shoe when he returned to the plant, according to a police affidavit. Nolen walked into the plant's administrative office in suburban Oklahoma City and came across Colleen Hufford, 54. According to the prosecutor, Nolen attacked Hufford from behind, severing her head, before turning his attention to Johnson, 43. Nolen 'cut her across the throat and left side of her face,' and later told police he was attempting to behead her as well, the affidavit said. Johnson survived." [AP]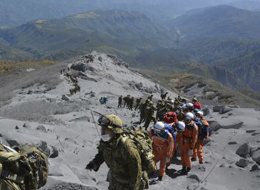 48 DEAD AT JAPANESE VOLCANO "A dozen more bodies were found Wednesday near the ash-covered summit of a Japanese volcano as searches resumed amid concern of toxic gasses and another eruption. The death toll from last Saturday's surprise eruption at Mount Ontake stands at 48 after Wednesday's additions, Nagano prefectural police said." [AP]
THE 2014 PRIMARIES: 'WHO RAN AND WHY' Dissecting the issues, motivations, and funding of all 1,662 primary candidates. [Brookings]
WHAT'S BREWING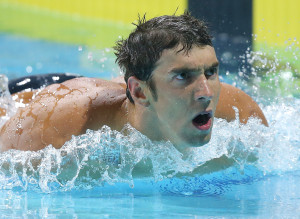 MICHAEL PHELPS CHARGED WITH DUI "Maryland Transit Authority police [said] the athlete was driving a white Land Rover at a speed of 84 mph in a 45 mph zone at 1:40 a.m. Police said the 29-year-old then failed a series of standard field sobriety tests." This is the Olympian's second DUI arrest. [HuffPost]
KANSAS CITY ROYALS HEADED TO THE PLAYOFFS Cards/Royals World Series rematch anyone? [HuffPost]
MEET THE PRE-CATION This company's top perk entails taking a two-week vacation before your first day of work. [Slate]
AMERICAN HORROR STORY LOOKS PRETTY FRIGHTENING Beware nightmares from this first trailer. [Buzzfeed]
KIM KARDASHIAN + CARA DELEVINGNE The two are working on a secret project that involves getting photographed while soaking wet. [HuffPost]
LENA DUNHAM DETAILS DATE RAPE IN MEMOIR "Lena Dunham says she was raped, though she didn't immediately know that it was rape. Like many college girls, a mix of alcohol, drugs, unspoken expectations and shame may have kept her from using the 'r' word to refer to the act until years later. She says that she rewrote history in her head, coming up with many versions." [Time]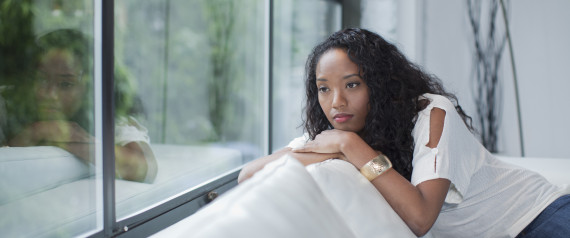 DEPRESSION: 'TREATMENT ISN'T ONE SIZE FITS ALL' "Living with depression can be overwhelming enough, but when it comes to figuring out treatment, the weight of the disorder seems to increase exponentially. For many, the physical symptoms of depression take precedence when seeking medical care because they're the most prominent pain. Not to mention, the overwhelming nature of the emotional symptoms can make people want to withdraw altogether." [HuffPost]
ON THE BLOG
BREAST CANCER AND SKIRT SIZE "The investigators observed changes in skirt size (a proxy for waist circumference) in 92,834 women with a median age of 64 between 2005 and 2010. A unit increase in U.K. skirt size (for example, going from size 12 to size 14) every 10 years between age 25 and postmenopausal age was associated with a 33 percent increased risk of postmenopausal breast cancer." [HuffPost]
BEFORE YOU GO
~ Here are the first photos of Channing Tatum on the set of "Magic Mike XXL."
~ Get excited for the NHL's deal with GoPro.
~ In case you weren't already going to see 'Gone Girl,' Ben Affleck just hinted that he really stripped down for the role.
~ Someone thought the menu item "human flesh burgers" was a good idea.
~ The FCC is considering banning the word "Redskins" in the Washington football team's broadcasts.
~ The Pixar theory could maybe be true?
~ Can you eat this 8,000 calorie breakfast?
~ And Hollywood's making a Tetris movie.