Watching television these days has vastly improved from decades past, and one could argue that it's all because of the commercials -- or lack thereof. Thanks to DVR and Netflix, those days are over. It's glorious. The only problem is that sometimes commercials are actually worth watching. Sometimes, they're actually heart-warming. And sometimes, they touch at the core of what is beautiful about humanity.
One of the most successful brands in doing so is Coca-Cola, and their 2013 'Brand Icon' Award from Clio confirms we're not the only ones who feel this way.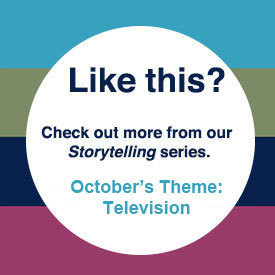 Advertising on TV since the 1950s, Coca-Cola has produced multiple iconic ads. Some of them introduced jingles that we couldn't help but sing along to. Others may have even brought a tear to our eye. And all of them we'd happily sit through today.
We talked to the folks at Coke to see which of their hundreds of commercials they liked best throughout the ages. They shared with us a list of Coke's top 10 commercials based on the most successful campaigns they've had during the 60-plus years they've been running ads.
The list they put together is a treat to watch -- partly for the glimpse of life during another era, but mostly because these ads always managed to make us smile -- no matter how cheesy or dated they were.
PHOTO GALLERY
Coke Ads Throughout The Ages
Want to read more from HuffPost Taste? Follow us on Twitter, Facebook, Pinterest and Tumblr.