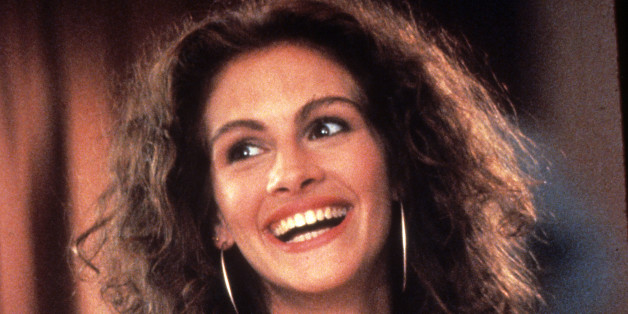 Several media outlets are accusing a North Dakota high school of "slut shaming" female students by allegedly comparing them to Vivian Ward.
Devils Lake High School principal Ryan Hanson told The Huffington Post that female students at the school were given an assembly last week to teach them about the school's dress code and the various ways in which one's appearance can impact their image. During the assembly, two female teachers showed students clips of "Pretty Woman," a movie in which the main character played by Julia Roberts is a prostitute. After the clips, a teacher leading the assembly reportedly compared the female students to Robert's character, according to local outlet Valley News Live.
"'[Pretty Woman]' was used in two small clips, one where Julia Roberts is scantily clad and walks into a store and they basically admonish her and say this probably isn't the store for you," Hanson said told HuffPost. "The next clip showed her after a makeover, dressed to the nines really looking appropriate. She goes into the same store and they treat her much differently."
Hanson said the purpose of the clips were to show students that "you are in charge of the image you project to others and how you want to be perceived," and he denied that a teacher ever compared students to prostitutes. However, he admitted that, "'Pretty Woman' was a poor choice to use for the movie clips."
The school held the assembly for female students amid a slew of violations of the schools dress code, which encourages girls to refrain from wearing overly tight yoga pants, leggings and tights, he said.
"Basically, it's kind of like boys a few years ago wore pants really low, to see their underwear," Hanson said of the school's dress code. "It's similar now with the leggings and yoga pants that are so tightly worn you could see through them … at that point you're not wearing pants anymore."
Several students and a parent spoke out against the dress code to Valley News Live.
"A lot of the parents went on Facebook and we were discussing it," said local parent Candace Olsen to the outlet. "They were talking about how they think the boys should be able to control themselves and the girls should be able to wear the leggings and the jeggings … when I was in high school, I think we wore a little bit more provocative clothing."
One student also noted that male teachers are not allowed to tell female students when they are in violation of the dress code, and that male teachers must get a female teacher to the student of her transgression.
Hanson denied this charge. He said that male teachers are allowed to tell female students if they violated the dress code, although "its just an uncomfortable situation."
Phyllis Kadyrmas, a female teacher who led the "Pretty Woman" assembly for students, said she thinks the whole situation has been overblown, according to the Devils Lake Journal.
"It was a stressful thing and I've taught a long time and been through a lot of battles," said Kadyrmas on the controversy. "We just wanted a visual example of the way you dress is -- how people percieve you."

BEFORE YOU GO
PHOTO GALLERY
States With Best Educational Outcomes For Girls