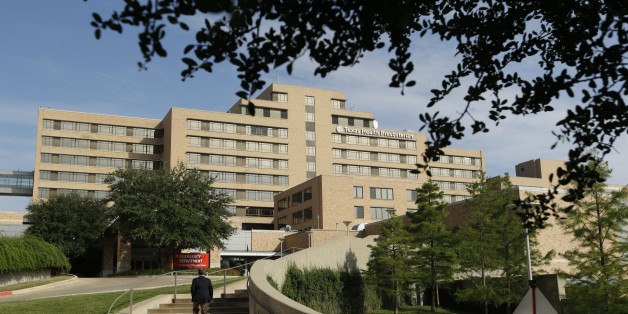 Dallas Ebola patient Thomas Eric Duncan did not have a fever when he left Liberia to fly to the United States, the Centers for Disease Control and Prevention (CDC) reported today (Oct. 2).
"The individual did not have a fever when he left," Tom Frieden, M.D., MPH, director of the CDC, told reporters in a press conference. "The status of his possible exposures prior to departure is something that's being investigated further now."
Duncan's specific screening information has been located by health officials and shows that his temperature was taken in Liberia before boarding the airplane by someone who was trained by the CDC. A thermometer approved by the Food and Drug Administration to measure temperatures in hospital settings was used, and his temperature was 97.3 degrees Fahrenheit.
Duncan also didn't have a fever while he was in transit to the United States, and his symptoms only appeared four to five days after arriving in the U.S. Ebola is only contagious once a patient is symptomatic and can only be contracted by coming into close contact with the infected person's bodily fluids (such as sweat, blood, vomit, feces, etc.).
Duncan is accused of lying on his airport health questionnaire by marking "no" on questions regarding contact with people infected with Ebola, the Associated Press reported, and Liberian authorities are now planning to prosecute him.
Frieden said in the news conference that the exit form used in countries affected by the Ebola outbreak do ask about exposure to patients who may have had Ebola, either through caregiving or during the funeral process.
"I would emphasize that ... individuals often don't know what their exposures may have been, and not all individuals would disclose what those exposures would be," Frieden said.
Complete exit screening from Ebola-affected countries is vital to stemming the spread of the virus, but the fact of the matter is, the risk of Ebola cannot be completely minimized until the outbreak in West Africa is brought under control, Frieden noted.
In September alone, more than a dozen people were pulled off of planes or out of lines to board planes, due to potential Ebola infections. "The vast majority of those did not have Ebola, they may have had malaria or a cold or other things," Frieden said. "But we're going to err on the side of safety. But until the outbreak is controlled in West Africa, we won't be able to get to that zero risk."
BEFORE YOU GO
PHOTO GALLERY
Symptoms of Ebola