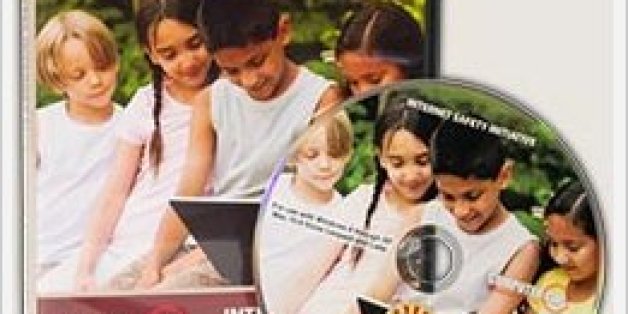 Law enforcement agencies across the country have given away computer software to families that puts them at risk of spying, according to a new report.
The software, known as ComputerCop, is marketed by police departments as a way for parents to protect their children from online predators. But the software also contains a keylogger, or a feature that can record every keyboard stroke.
Keyloggers are often used by hackers to spy on victims and steal sensitive information. The feature could "expose its users to the same predators, identity thieves, and bullies that police claim the software protects against," according to a report released Wednesday by the Electronic Frontier Foundation.

ComputerCop allows parents to have those recorded online chats emailed to them. The emails, however, are sent through third-party servers without encryption, the EFF found. EFF researcher Dave Maass called the lack of encryption "troubling" because it make it possible for a bad actor to snoop on conversations if the child's computer is connected to a public Wi-Fi network.
Maass said the software, if misused, also poses privacy risks for adults.
"Law enforcement agencies are passing around what amounts to a spying tool that could easily be abused by people who want to snoop on spouses, roommates, or coworkers," Maass said in his report.
In an interview, Stephen DelGiorno, the president and founder of New York-based ComputerCop Corp., which has sold the software for over a decade, acknowledged that some versions contained a feature that captures keystrokes.
But DelGiorno said the software warns users that the keylogger is present and the feature is only turned on when a user types words related to sex, drugs or gangs. He said the software was designed for parents to monitor their children online.
"We're not trying to be a spy tool," he told HuffPost. "That was absolutely not our intention."
The EFF said it identified 245 law enforcement agencies in more than 35 states that have distributed the software to families.
The software comes on a CD.
The National Association of Police Organizations, a nationwide coalition of police units, did not respond to a request for comment about the EFF's findings. But at least one law enforcement agency has responded to the report.
The San Diego District Attorney's Office, which distributed the software to families, issued an alert Wednesday, saying parents can avoid "potential privacy issues" with ComputerCop by turning off the keystroke-logging feature by clicking on the icon that says "Chat/Email" and not agreeing to the terms of service.
Maass recommended that parents who are concerned about their children's online privacy should install "HTTPS Everywhere," a plug-in made by the foundation that connects a web browser to secure versions of websites by default.