"FEW modern myths about art have been as persistent or as annoying as the so-called death of painting," Roberta Smith wrote back in 2010. "Too many people -- most obviously women -- are just beginning to make their mark with the medium and are becoming active in its public dialogue."
Critics have been pondering the mortality of painting for decades. But we don't even have to travel that far back in time to get a glimpse of the debate. "Does Painting Still Matter?" questioned Hyperallergic in April of 2013. "The Rectangular Canvas Is Dead," The New Republic declared a few months after. "The Show Is Over: Has Painting Really Had Its Day?" Jonathan Jones contemplated a mere couple of weeks later. In fact, Art F City has a handy guide to "The Painting Is Dead" Argument right here. Bottom line: nobody really knows. And even if they did, who are they to call the time of death on a centuries-old art-making method?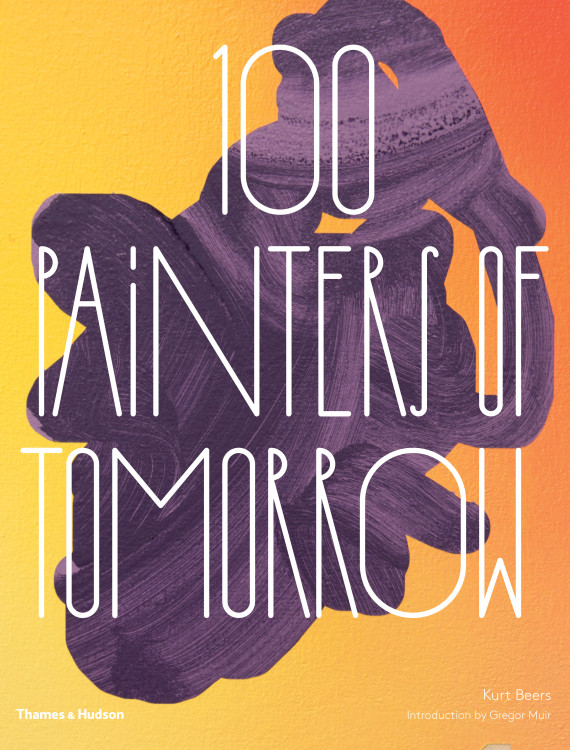 We tend to veer on the side of Smith, who makes a great point -- women and artists of color are just now getting a chance to impact a field long dominated by, well, white dudes. That's where "100 Painters of Tomorrow" lands as well. The massive art book, authored by Kurt Beers of Beers Contemporary, is rather hopeful on the future of painting. "Painting is enjoying a remarkable creative renaissance in the 21st century," a summary reads. To prove the point, Beers and publisher Thames & Hudson recruited famous art world figures -- Cecily Brown, Yuko Hasegawa, and Suzanne Hudson to name a few -- to identify the most exciting names in contemporary painting. From a pool of 4,300 international artists, they narrowed it down to 100, spanning abstract to figuration, oil to mixed media, canvas to installation.
We're showcasing our 10 favorite painters below. This is just a fraction of the entire list -- you can check our more on the publication here. In the meantime, let us know your thoughts on the future of painting in the comments.
PHOTO GALLERY
100 Painters Of Tomorrow
BEFORE YOU GO
PHOTO GALLERY
Draw Paint Print Like The Great Artists