Brian Martin, founder of Children of Domestic Violence and author of Invincible, has developed a technique for dealing with anger, called "DATA." The first D stands for "decide," which means you should figure out what it is that you're feeling. The first A stands for "ask," meaning you should ask yourself if you could be wrong about the way you're feeling toward a given situation, and if it's possible you could be wrong. The T, for "truth," is to remind yourself about the truth of how things turn out when you act in anger. The last A is for "act," where you now need to decide how to act on your anger. Getting over feeling angry takes six seconds, and using the DATA technique gives you at least six seconds to think about where you want to be at the end of it.
For the 10 lies that children of domestic violence believe, their reasons, and the truths behind them, view the slideshow below:
PHOTO GALLERY
10 Lies From Childhood Domestic Violence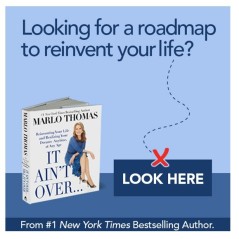 Add Marlo On Facebook:
Follow Marlo on Twitter:
Sign up to receive my email newsletter each week - It will keep you up-to-date on upcoming articles, Mondays with Marlo guests, videos, and more!