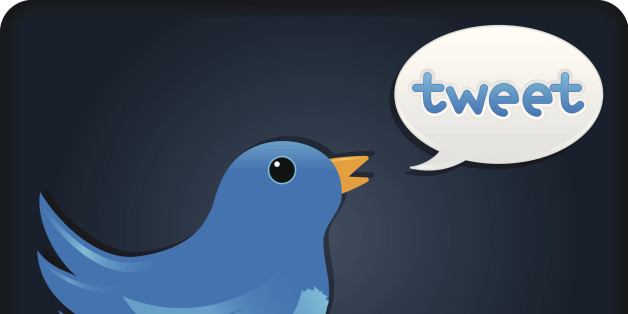 This week, confirmed by the popularity of Pizza Hut's BOOK IT! Program taking over our lives once again, HuffPost Taste decided that nostalgia is back and here to stay.
We also found some time to do a little investigative reporting. As in, what exactly is the backstory on pizza and Pop-Tarts, and what the heck is in ranch dressing?
Some of our favorite tweeters got pretty serious too, with Chrissy Teigen challenging people who like Nutella, Jason Gelles taking on "Gender Rolls," and our lovely HuffPost Taste Executive Editor, Kristen Aiken, got pretty meta with some avocado talk.
Take a look at the rest of our favorite tweets below!
If you say "avocado affogato" many times fast, weird things happen to your brain.

— Kristen Aiken (@kristenaiken) September 30, 2014
I love meeting new people. Wait, not people. Nachos.

— Mark Peters (@wordlust) October 3, 2014
i dare you to eat speculoos/cookie butter and tell me nutella is better with a straight face i fucking dare you

— christine teigen (@chrissyteigen) September 30, 2014
INTERESTING FACT: The song "Hurt So Good" was written after John Mellencamp ate too much delicious Mexican food.

— Jim Gaffigan (@JimGaffigan) October 2, 2014
I like going to the Airport. To get that feeling of travelling.....from Mcdonalds to Pizza Hut, and from Terminal 1 to Terminal 3.

— Visionary. (@Izzraimy) September 29, 2014
Idea for a bakery that only sells baguettes and bagels called Gender Rolls.

— Jason Gelles (@1CarParade) October 2, 2014
I'm hoping your idea of classy and nice is the Pizza Hut buffet too because I've only got $5 bucks.

— Kaylin (@KaylinNeely) October 1, 2014
Oh, I will take the pumpkin spice Valium please. Supersize it.

— emily nunn (@EmilyRNunn) September 30, 2014
M&Ms ranked:
1) Coconut
2) Mint Dark
3) Peanut
4) Crispy
5) Peanut Butter
6) Dark Chocolate
7) Milk Chocolate
8) Pretzel
9) Almond

— Kim Bhasin (@KimBhasin) October 2, 2014
Microwave nachos count as partying.

— ANDREW W.K. (@AndrewWK) September 27, 2014
I don't think I could ever forgive Michelle Obama for taking Jalapeño Cheetos out of our school vending machines

— Mel (@melissalocascio) October 3, 2014
BEFORE YOU GO
PHOTO GALLERY
Pizza Ordering Types