Never underestimate the power of a simple sign -- it could move a stranger to save a life.
Raleigh Callaway, 49, of Greensboro, Georgia, had been battling stage five kidney failure and was in need of a transplant, according to USA Today. In an attempt to find a donor, Callaway, a police officer, posed for a photo with his wife and their daughters holding a sign, reading, "Our daddy needs a kidney!"
The picture, which was posted to Facebook, went viral, and spurred hundreds of people to offer to help, including Chris Carroll, a health care consultant from McKinney, Texas, who ended up being a match, the Atlantic Journal-Constitution reported.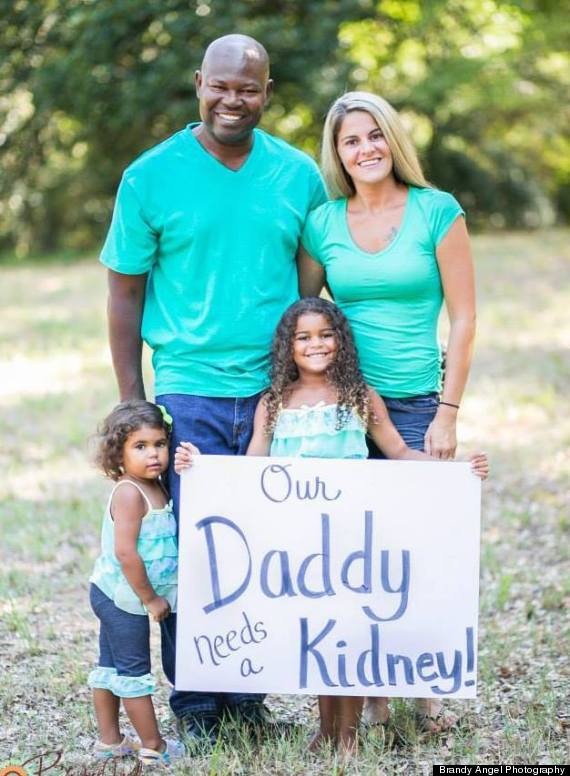 Photo Credit: Brandy Angel Photography
"I just knew. Even though there were thousands of people who called in. I just had a feeling that was going to happen," Carroll said of being the right fit for the officer, according to USA Today.
The two underwent the transplant operations late last month, according to the Atlantic Journal-Constitution. The operations were successful, and both men have been released from the hospital, WSBTV reported.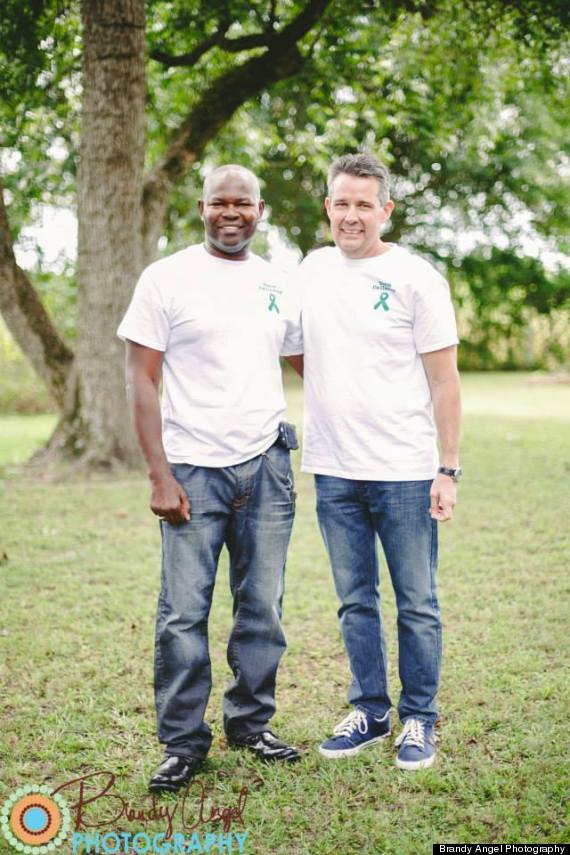 Photo Credit: Brandy Angel Photography
Callaway's wife, Kristi, and photographer Brandy Angel were responsible for organizing the viral family photo. Ultimately, it was Callaway's two daughters, posing with their sign, that motivated Carroll to take action, 11Alive reported.
"When I saw Raleigh's story, saw pictures of the girls and everything, and it hit me," Carroll told WSBTV. "That's what kind of surprised me a little bit, there was never a doubt. I mean, it's like if my own dad needed a kidney -- that's how strongly I felt."
The family said that the experience has also led them to see the kindness in strangers on social media.
"Sometimes you do start wondering, 'Why can't people be more loving and more considerate and more kind?'" Kristi told the Journal-Constitution. "This just shows me they can. They just need a reason. They need an outlet and something that speaks to them."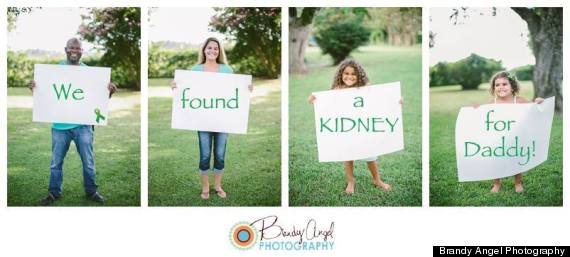 Photo Credit: Brandy Angel Photography
Callaway is expected to recover in about six weeks to three months, and will be ready to return to work, WSBTV reported.
To learn about Callaway's Angels, the organization that Brandy Angel and Kristi Callaway were inspired to start in the hopes of matching more kidney donors and recipients, click here. To see more of Angel's photos, visit her Facebook page here.
BEFORE YOU GO
PHOTO GALLERY
Sisters Get Lung Transplants From Same Donor