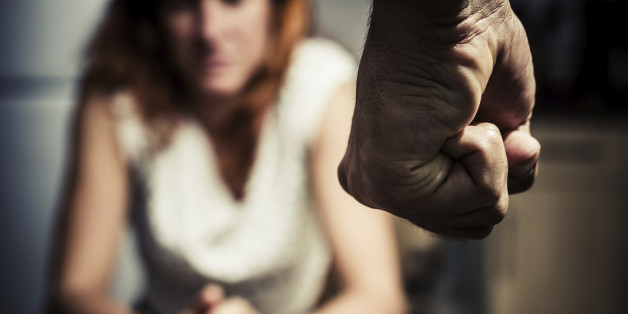 Domestic violence prevention programs aren't getting the support they need from corporate America because some companies may think the issue alienates customers.
Charitable giving toward the issue from private U.S. businesses has been underwhelming and focused on resources for victims, not programs advocating for prevention, the Chronicle of Philanthropy reported. And the gender of those businesses' customers may be contributing to the apathy.
Carol Kurzig, president of the Avon Foundation for Women, which over the past decade has given $31 million to domestic violence prevention and outreach, told the Chronicle of Philanthropy that businesses are hesitant to support prevention programs that may dissuade consumers.
The outlet wrote:
... Avon [initially] hesitated [to support domestic violence prevention] -- worried the company would seem, as Ms. Kurzig says, "anti-male" if it embraced the issue ... those concerns about image help explain why domestic violence, despite its prevalence, has been a tough sell for corporate funders. Many don't want to associate with a cause in which the perpetrator isn't a faceless, malignant disease but a human being -- and thus a consumer.
Domestic violence impacts a staggering number of American women. According to Safe Horizon, one in four will experience domestic violence in her lifetime, and every year, one in three who is a victim to homicide is murdered by a current or former partner.
But those numbers don't seem to have sparked widespread philanthropic efforts by businesses.
"It's a pretty short list," Cindy Southworth, a vice president at the National Network to End Domestic Violence, told the Chronicle of Philanthropy of corporations that have funded education and advocacy programs that prevent domestic violence. "I could tick them off on one hand -- two if I stretch it."
For many businesses, the lack of outward support for domestic violence prevention is a reflection of internal status quo. NBC News reported that a 2006 study by the U.S. Department of Labor found over 70 percent of American workplaces don't have a formal program or policy in regards to workplace violence, let alone one to address instances of domestic abuse for employees. And when workplace policies do exist, such guidelines help protect and serve the victims, but lack any specific protocol regarding the abusers.
However, expectations are improving, some experts say. Kim Wells, executive director of the Corporate Alliance to End Partner Violence, told Human Resource Executive Online that there's been a hopeful shift within many U.S. companies implementing policies on domestic abuse issues.
"It's gone from 'Why do we need to do this?' to 'We know we need to do something,'" she told the outlet.
Need help? In the U.S., call 1-800-799-SAFE (7233) for the National Domestic Violence Hotline.
BEFORE YOU GO
PHOTO GALLERY
Domestic Violence Under Roger Goodell