How can children of domestic abuse cope with their experiences when they're all grown up? For Brian Martin, founder of Children of Domestic Violence and author of Invincible, his moment of healing began once he started talking about. When Brian shared his story with a close friend, he ended by saying that because of his circumstances, he feels that he lacks courage and confidence. His friend turned to him and said, "If you were able to overcome living in that house, what obstacle in life can't you overcome?" From that moment on, Brian saw everything clearer, and realized that you can't begin to heal unless you start to talk about your experience.
For the 10 lies that children of domestic violence believe, their reasons, and the truths behind them, view the slideshow below:
PHOTO GALLERY
10 Lies From Childhood Domestic Violence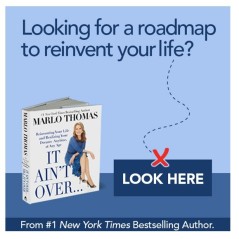 Add Marlo On Facebook:
Follow Marlo on Twitter:
Sign up to receive my email newsletter each week - It will keep you up-to-date on upcoming articles, Mondays with Marlo guests, videos, and more!