We just told you all the reasons why you need to visit the Dolomites, one of the most beautiful parts of the Italian Alps. But we just discovered another reason why you need to go -- the International Highline Meeting festival, aka the greatest highline event we've ever seen.
We couldn't be there, but luckily Austrian photographer Sebastian Wahlhuetter captured the sheer insanity for us: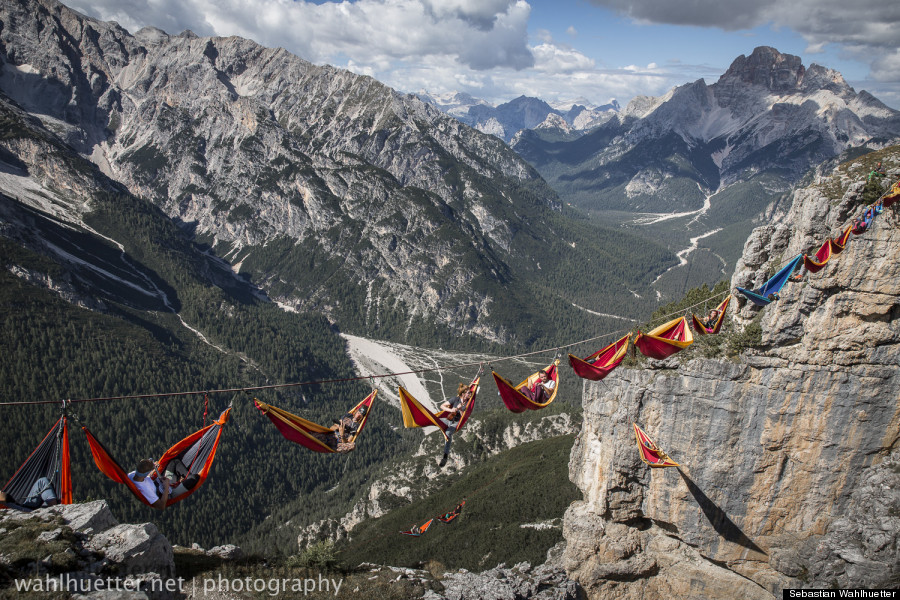 So what is highlining, you ask? According to the experts, it's the most "challenging form of slacklining," which basically means that you're just balancing very high up, precariously perched on a rope that's not very tight. No big deal.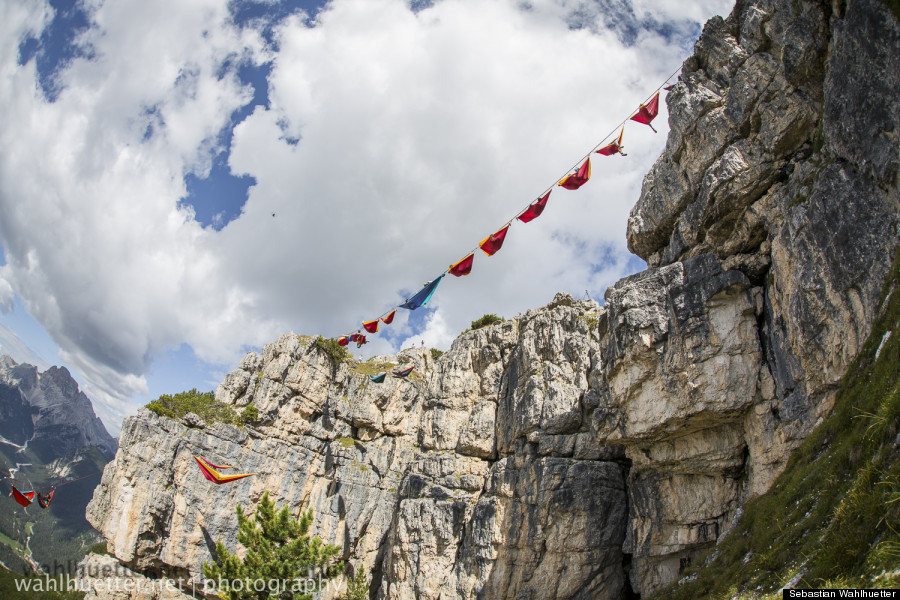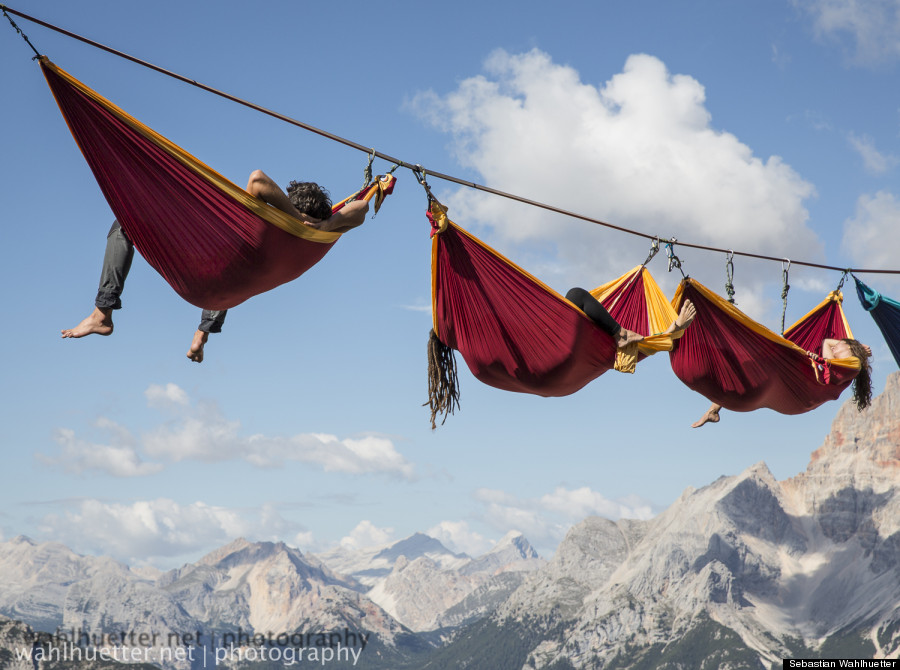 Slackers young and old go to the festival to share their slacklining and highlining experiences, while also participating in some late night jam sessions, tandem paragliding and acroyoga.
If this kinda freaks you but you're also super intrigued, consider a baby step and buy with some fancy hammocks from Ticket to the Moon.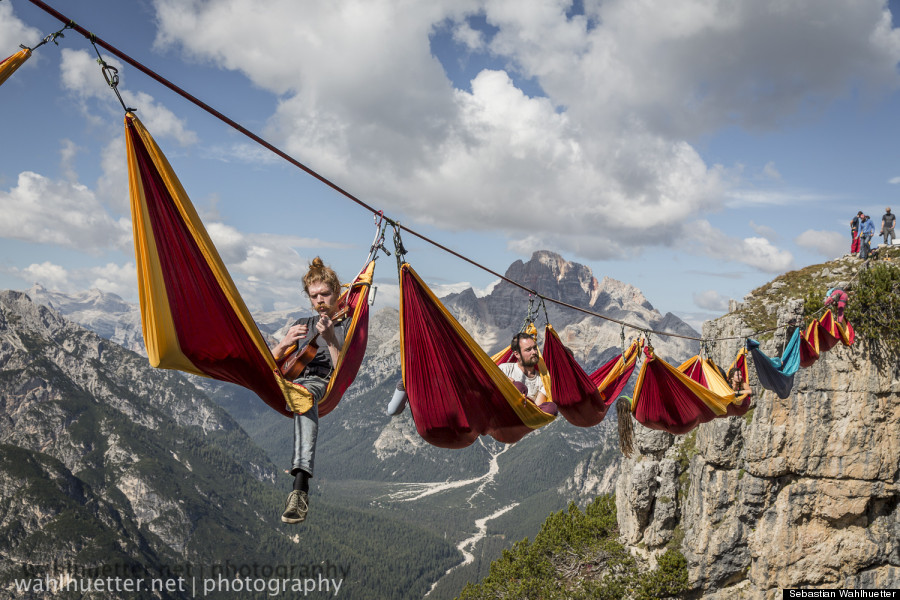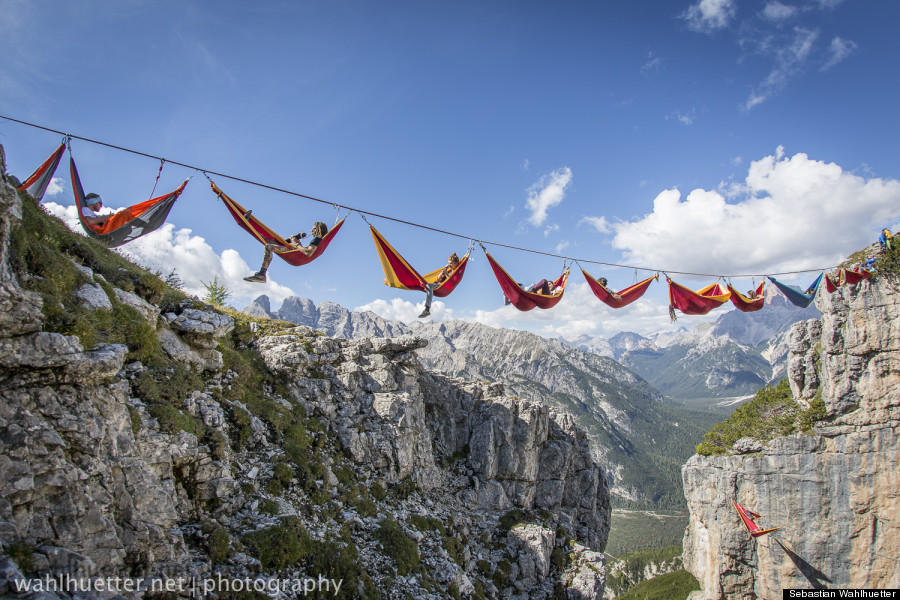 These pictures were taken by Sebastian Wahlhuetterof Sebastian Wahlhuetter Photography. You can see his work on Facebook or @Swahlhuetter on Twitter.
BEFORE YOU GO
PHOTO GALLERY
Sebastian Wahlhuetter's Monte Piana Photos