Is verbal abuse as bad as physical abuse? According to Brian Martin, founder of Children of Domestic Violence and author of Invincible, the psychological effects are the same. However, Brian had found that many people feel less inclined to speak about verbal abuse, because they think it's a weak word, when really, anything that is done to intentionally hurt someone is abusive.
For the 10 lies that children of domestic violence believe, their reasons, and the truths behind them, view the slideshow below:
PHOTO GALLERY
10 Lies From Childhood Domestic Violence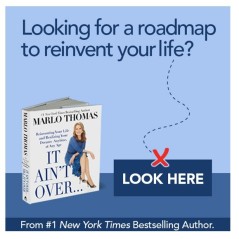 Add Marlo On Facebook:
Follow Marlo on Twitter:
Sign up to receive my email newsletter each week - It will keep you up-to-date on upcoming articles, Mondays with Marlo guests, videos, and more!