Some lucky fraternity brothers at Kansas State University recently extended their "modern family" when Jesse Tyler Ferguson and Eric Stonestreet crashed their party.
On Wednesday night, Ferguson sat down with Conan O'Brien to tell the story that will definitely go down in Greek life history. After speaking at an event for the university -- and Stonestreet's alma mater -- Ferguson and Stonestreet decided to relive their college glory days, bar hopping 'til the wee hours of the morning. At 2:30 a.m, Ferguson told O'Brien, the on-screen couple showed up at the door of Stonestreet's old frat house.
Once they were welcomed in by the Pike fraternity members, Ferguson didn't hold back about his thoughts on the house:
"This is exactly what I was expecting it to look like -- it's disgusting!" he told the fraternity members.
The night took a turn for the weird when Stonestreet decided to, completely unannounced, enter his old bedroom.
"There was a man in there with his lady friend, and they were under the sheets doing naughty, naughty things," Ferugson said.
The couple abruptly stopped what they were doing and asked for a photo. Because, let's face it, you'd need some photos to prove that you got walked in on by Jesse Tyler Ferguson and Eric Stonestreet: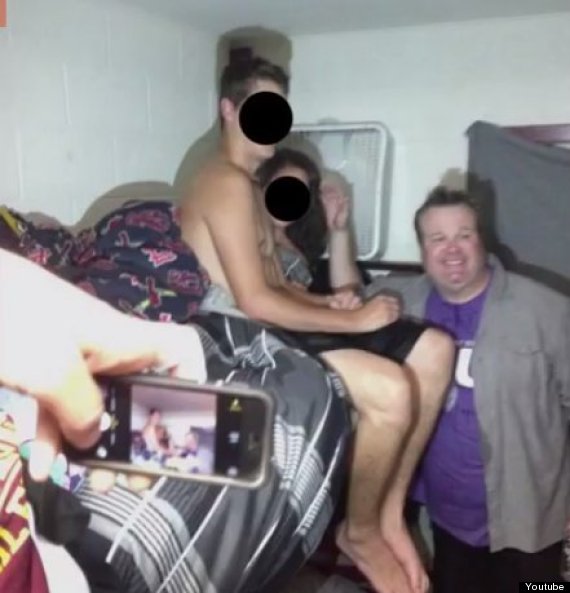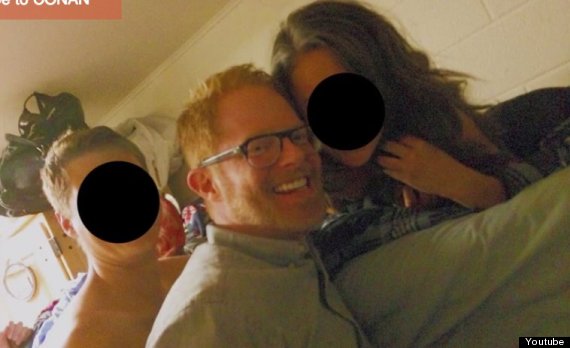 Watch the full interview with Ferguson on "Conan" here:
BEFORE YOU GO
PHOTO GALLERY
'Modern Family'