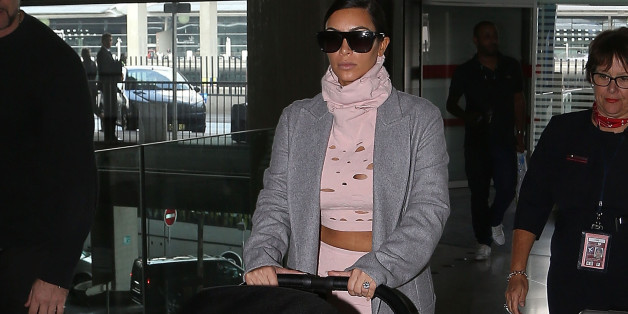 Mocking Kim Kardashian has become somewhat of a national pastime in this country. And while some of the things she says and wears seem entirely designed to encourage the teasing, accusing the woman of child abandonment is another thing entirely.
On Thursday, RadarOnline accused Kardashian of nearly forgetting her 1-year-old daughter North West in a Paris hotel before quickly turning back and later emerging with the baby. The website ran the headline, "Child Abandonment? Kim Kardashian Caught Leaving North In Paris Hotel Before Flying Home!"
Kardashian fired back on Friday to say that no, she didn't forget her daughter.
"Heard on the radio today some story I forgot my daughter at our hotel as I'm leaving for the airport. Are you kidding me?!?!?! LOL," the 33-year-old tweeted to her 24.1 million followers.
In fact, Kardashian had a perfectly logical explanation for everything:
I went to the car to make sure the car seat was in because the day before we had a car seat issue.

— Kim Kardashian West (@KimKardashian) October 3, 2014
Do u guys really think a 1year old would be inside the lobby by herself!Oh wait she was waiting to check out lol

— Kim Kardashian West (@KimKardashian) October 3, 2014
Also, did you see the outfit North was wearing that day? A little baby leather jacket and matching leather leggings. There was no way Kardashian was going to miss that photo op. Nope.
BEFORE YOU GO
PHOTO GALLERY
North West (And Her Parents) At Givenchy