When Brian Martin, founder of Children of Domestic Violence and author of Invincible, saw the video of Ray Rice hitting his wife, he felt grateful that the couples' young daughter wasn't there to see it. Brian and his organization reached out to the NFL to see how they could help. "The NFL needs to address the root of the problem," Brian says, "to help their players unlearn the lies they may have learned if they were children of domestic violence, and give them the tools to move forward."
For the 10 lies that children of domestic violence believe, their reasons, and the truths behind them, view the slideshow below:
PHOTO GALLERY
10 Lies From Childhood Domestic Violence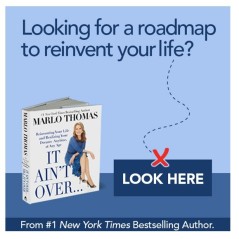 Add Marlo On Facebook:
Follow Marlo on Twitter:
Sign up to receive my email newsletter each week - It will keep you up-to-date on upcoming articles, Mondays with Marlo guests, videos, and more!