Brian Martin, founder of Children of Domestic Violence and author of Invincible, worked with some of the best researchers in the world on childhood domestic violence, and found 10 common lies that victims believe. Children of domestic violence feel guilty, resentful because of their childhood being taken from them, sad, more bad than good, alone, angry at times, hopeless, worthless, fearful, self-conscious and unloveable. This all stems from growing up in an environment where the people who created you don't love you.
For the 10 lies that children of domestic violence believe, their reasons, and the truths behind them, view the slideshow below:
PHOTO GALLERY
10 Lies From Childhood Domestic Violence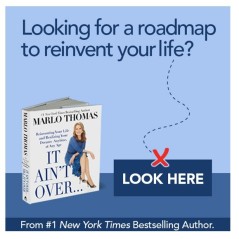 Add Marlo On Facebook:
Follow Marlo on Twitter:
Sign up to receive my email newsletter each week - It will keep you up-to-date on upcoming articles, Mondays with Marlo guests, videos, and more!