What are the lasting effects of being subjected to verbal abuse? Brian Martin, founder of Children of Domestic Violence and author of Invincible says that the pain from physical abuse goes away, but the words that are used to hurt victims have lasting effects. Often, those who suffered or witnessed verbal abuse as a child find themselves unable to move past it. "I know so many beautiful people who grew up in these homes, and they truly believe they're hideous because of this," Brian says.
For the 10 lies that children of domestic violence believe, their reasons, and the truths behind them, view the slideshow below:
PHOTO GALLERY
10 Lies From Childhood Domestic Violence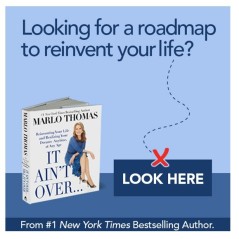 Add Marlo On Facebook:
Follow Marlo on Twitter:
Sign up to receive my email newsletter each week - It will keep you up-to-date on upcoming articles, Mondays with Marlo guests, videos, and more!