TOP STORIES
U.S. BOTCHING FIRST EBOLA RESPONSE "More than six months after an outbreak of Ebola began its rampage through West Africa, local and federal health officials have displayed an uneven and flawed response to the first case diagnosed in the United States. In the latest indication, state and local authorities confirmed Thursday that a week after a Liberian man fell ill with Ebola in Dallas, and four days after he was placed in isolation at a hospital here, the apartment where he was staying with four other people had not been sanitized and the sheets and dirty towels he used while sick remained in the home. County officials visited the apartment without protection Wednesday night." Relatives tell of Thomas Duncan's swift decline. Liberia will prosecute Duncan for lying on his questionnaire to get into the U.S., and Duncan's travel shows the difficulty of fully monitoring all international travelers. Up to 100 people, including children, could have had contact with Duncan before he was quarantined, according to health officials. The hospital that initially sent Duncan home blamed the error on a recent computer software update that failed to flag a nurse's notes about his travel. Attendance at Dallas schools was down from fear of contagion. As a refresher, here's how one contracts Ebola. And a NBC News freelance cameraman has been diagnosed with Ebola in Liberia, and he and the rest of the team are flying back to the U.S. to be examined and quarantined. [NYT]
IN LIBERIA, A SLOW START FOR U.S. MILITARY

"Two weeks after President Obama announced that time was running out in the fight to stem the epidemic, the American treatment centers planned here in the center of West Africa's Ebola crisis are still a long way off. The beds for the first field hospital, flown in by the military from Kelly Air Force Base near San Antonio, remained in a hangar at Liberia's main international airport, wrapped in plastic alongside the tents, generators and the medical equipment needed to set up the facility. Military planners say it will probably be another 10 days before even this first 25-bed treatment center is up and running." Here's how you can help efforts to combat the deadly virus. [NYT]
OBAMA PERSONALLY PICKED NEW SECRET SERVICE CHIEF Joseph Clancy, the interim director of the embattled Secret Service, served as the head of President Obama's detail until 2011 and worked in both the Clinton and Bush administrations. The pick comes after numerous allegations of dysfunction within the storied agency, with reports surfacing yesterday that former director Julia Pierson usually took the opportunity to decrease, not increase, security and wanted to run the team like it was "Disney World." And underlying racial fears are surfacing about the safety of America's first black president. [Story, Image via WaPo]
HONG KONG PROTESTS BEGIN TO DWINDLE "The crowds of pro-democracy protesters on the streets of Hong Kong dwindled sharply Friday after the territory's leader agreed to meet with their leaders over their demands for electoral reforms. An afternoon thunderstorm — and sheer exhaustion after the weeklong protests — also appeared to keep people off the streets." Confusion is the "status quo," and Hong Kong leader Leung Chun-ying has resisted protesters' calls for his resignation. [USA TODAY]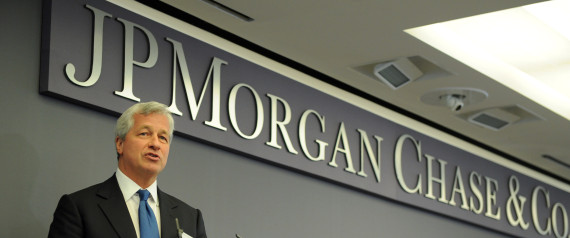 76 MILLION HIT IN JPMORGAN CHASE HACK "A cyberattack this summer on JPMorgan Chase compromised the accounts of 76 million households and seven million small businesses, a tally that dwarfs previous estimates by the bank and puts the intrusion among the largest ever … But unlike retailers, JPMorgan, as the largest bank in the nation, has financial information in its computer systems that goes beyond customers' credit card details and potentially includes more sensitive data." Read the SEC filing here. [NYT]
MORE ARRESTS IN FERGUSON Several people were arrested last night after protesting outside the police station, as the investigation into a potential grand jury leak in the Michael Brown shooting case continues. [Reuters]
WITHOUT U.S. ASSISTANCE, AFGHAN ARMY DEATHS 'SOAR' "An Afghan army desperate for more advanced military equipment is suffering death rates 30 percent higher in the 2014 fighting season, the army's first against the Taliban without large-scale assistance from the U.S.-led international military force, officials said." [AP]
WHAT'S BREWING
KC ROYALS LOVE THOSE EXTRA INNINGS The Royals squeaked out another exhilarating win in extra innings to put them up by one in the American League Division series over the Los Angeles Angels. [HuffPost]
'HOW CHRISTIANS ARE BUILDING THEIR OWN HOLLYWOOD' "While show business is fickle, and the success of 'Left Behind' is far from guaranteed, it certainly won't be the last religious movie aiming to score big. Christian filmmakers now have the skills, tools and infrastructure necessary to produce more sophisticated films, and they hope to reach beyond their core fans to a larger, less devout audience. After years in the wilderness, they are finally a force to be reckoned with. Jesus is ready for His closeup." [HuffPost]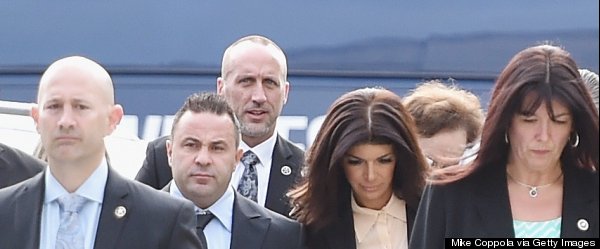 REAL HOUSEWIFE OF NEW JERSEY SENTENCED TO JAIL Teresa Giudice, who rose to fame on "The Real Housewives of New Jersey" will serve 15 months, and her husband Joe will serve 41 months for bank and bankruptcy fraud. The judge said he was persuaded to hand down harsher sentencing after the couple failed to disclose recent extravagant furniture and car purchases. [HuffPost]
HEIDI AND SPENCER ARE BACK Because all that Lauren Conrad wedding fawning had to end up with the villains getting a shot at the primetime. [People]
ADAM SANDLER SIGNED FOUR MOVIES WITH NETFLIX Cue straight to video jokes. [Vulture]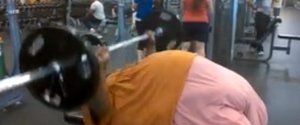 MEET YOUR NEW FITNESS MOTIVATION Larry Evans, who recently dropped over 150 pounds and weighs around 640 now, has become a social media sensation after posting his daily workout videos online. Evans said of the kind words and support pouring in from around the country, "Get up get out and do something. I'm doing this for me." [HuffPost]
HEALTHY SNACKS AROUND THE WORLD Pepitas and Tzatziki, anyone? [HuffPost]
ON THE BLOG
'FIVE MINDFUL WAYS TO START YOUR DAY' "When you wake up each morning, do you find yourself constantly hitting the snooze button, fighting the inevitable? How you begin the day often sets the tone for the rest of the day. Here are some ways to start each day with a step toward mindful living." [HuffPost]
BEFORE YOU GO
~ New photos of Jackie and John F. Kennedy's wedding to go on sale.
~ Ellen Pompeo and Chris Ivery welcomed a baby girl to the family by surrogate.
~ Nick Jonas' latest photoshoot and interview seems to indicate those famous purity rings have bit the dust.
~ Here's the new way you're going to cut pineapple.
~ Are dog years a myth?
~ Discover your loneliest tweets.
~ This is what it looks like when you find out you're having quadruplets.
~ Can we give Bradley Cooper an Oscar for the trailer of "American Sniper" alone?
~ Forget your Halloween costume -- these pet versions are way better.
~ And Kate Winslet killed all our hopes that she'd ever get together with Leonardo DiCaprio.