How is childhood domestic violence defined? Brian Martin, founder of Children of Domestic Violence and author of Invincible, says that from a child's standpoint, childhood domestic violence means any form of physical or non-physical abuse done to your parent, from another parent or step-parent. From Brian's research, he found that most people who grew up around domestic violence felt that the verbal abuse had more of a lasting effect than the physical abuse they witnessed.
For the 10 lies that children of domestic violence believe, their reasons, and the truths behind them, view the slideshow below:
PHOTO GALLERY
10 Lies From Childhood Domestic Violence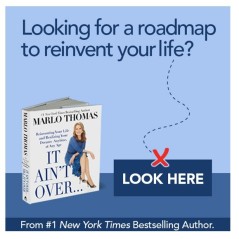 Add Marlo On Facebook:
Follow Marlo on Twitter:
Sign up to receive my email newsletter each week - It will keep you up-to-date on upcoming articles, Mondays with Marlo guests, videos, and more!