What can the NFL do to help stop domestic violence? Brian Martin, founder of Children of Domestic Violence and author of Invincible, says that the NFL needs to evaluate their players on a deeper level. "The football industry is spending lots of money to make sure that the athletes they're signing are in the best physical shape," Brian says, "but nothing is being done to assess where their players are emotionally." Many children of domestic abuse grow up to be abusers themselves, so asking players if this was something that they grew up with, and giving them some resources to help would be a step in the right direction.
For the 10 lies that children of domestic violence believe, their reasons, and the truths behind them, view the slideshow below:
PHOTO GALLERY
10 Lies From Childhood Domestic Violence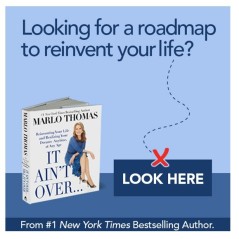 Add Marlo On Facebook:
Follow Marlo on Twitter:
Sign up to receive my email newsletter each week - It will keep you up-to-date on upcoming articles, Mondays with Marlo guests, videos, and more!