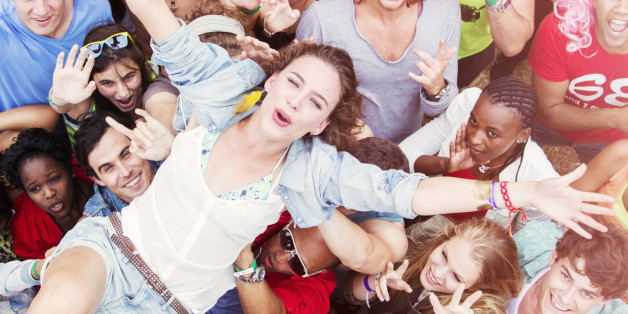 Instagram is an app that connects everyone -- it makes you feel like you're AT dinner with your friends when they post #foodporn, or on vacation with your extended family when they're all #sunsetswithoutyou.
The 10th World Wide InstaMeet is this weekend -- and it's the perfect place to connect with other Instagrammers and more importantly, spread that #instalove. Have no fear, if this weekend isn't the best timing, there will be more.
Now, we present all the reasons you should charge up that phone, make sure your profile is on point and get ready to hashtag #WWIM10:
1. You can turn an InstaMeet into a trip.
Sure there's probably a meeting close to you, but why not check out the InstaMeets in Bali, Spain or Malibu? InstaMeets are happening all over the world (go here for the complete list) so why not book a plane ticket to Guatemala or Jakarta?
2. And connect with other people just like you.
You can never have too many friends, whether it's on Instagram or in real life. Go to the InstaMeet to find like-minded people who love taking beautiful photos (and probably have a lot of other things in common too!).
3. You could see an Instagram celebrity IRL.
Have a favorite fashion Instagrammer or adorable pup like Marnie the Dog you can't get enough of? Do your research (this map is helpful) and find out if they're going, and you could get the change to hang with Instagram celebrities in real life.
4. You'll get the chance to inspire others.
Know how to take the best photo of a sunset? Well, someone else probably knows how to make a hyperlapse guaranteed to blow your mind, and we'd bet a whole lot they're willing to show you how to do it. At these InstaMeets the goal is to inspire others to be better. Of course, that means better photos, but also becoming better people -- like these global Instagrammers who got together at an InstaMeet to try to end child slavery. What could you do this year?
5. And, of course, take some AWESOME group photos.


All that potential for a cool group shot with all that Insta talent in one place? Come up with a cool hashtag for your group and your InstaMeet pictures could be the best ones to date.
BEFORE YOU GO
PHOTO GALLERY
Instagram Accounts You Should Follow