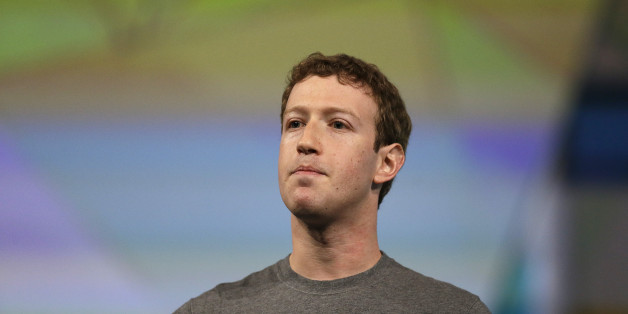 Facebook's bus drivers are treated like "servants" who shuttle the company's "noblemen" employees to and from work every day, according to a letter sent to Mark Zuckerberg last week.
The letter, written by Rome Aloise, principal officer of the Teamsters Union branch in Northern California, calls out Zuckerberg for the unfair treatment of Facebook's shuttle bus drivers, who are seeking union representation.
"While your employees earn extraordinary wages and are able to live and enjoy life in some of the most exclusive neighborhoods in the Bay Area, these drivers can't afford to support a family, send their children to school, or, least of all, afford to even dream of buying a house anywhere near where they work," Aloise's letter reads. "This is reminiscent of a time when noblemen were driven around in their coaches by their servants."
Facebook's drivers are employed by a contractor called Loop Transportation. Aloise's letter asks Zuckerberg, the CEO of the social networking company, to encourage Loop to recognize a union representing Facebook's bus drivers so they can collectively fight for a "fair contract that allows these drivers to earn a livable wage and support their families in dignity."
Facebook did not immediately respond to a HuffPost request for comment Monday.
According to The New York Times, Facebook's drivers make between $18 and $20 an hour. There are about 40 drivers who operate the Facebook shuttles that transport workers from San Francisco to the company's campus in Menlo Park.
Many Silicon Valley janitors, security guards and bus drivers are employed by contractors, rather than by the region's tech giants directly. While this model cuts costs for the billion-dollar companies, it often means lower wages, worse benefits and less protection for the workers.
Last week, a year after Google security guards protested their low wages, the company announced it would be severing ties with its security contractor and employing its guards directly instead.
Here's the Teamsters' letter in full (emphasis added):
October 2, 2014

Mr. Mark Zuckerberg, CEO
Facebook
1 Hacker Way
Menlo Park, CA 94025

Re: Request for Recognition of Teamsters Local 853 for Facebook Bus Drivers

Dear Mr. Zuckerberg:

Please be advised that I am writing on behalf of a majority of the bus drivers who pick up Facebook employees from San Francisco, Palo Alto, and a number of other destinations, and deliver them to the Facebook campus. This is the second time that they have come to Teamsters Local 853 seeking representation in order to improve their livelihoods for themselves and their families.

While your employees earn extraordinary wages and are able to live and enjoy life in some of the most exclusive neighborhoods in the Bay Area, these drivers can't afford to support a family, send their children to school, or, least of all, afford to even dream of buying a house anywhere near where they work.

This is reminiscent of a time when noblemen were driven around in their coaches by their servants. Frankly, little has changed; except the noblemen are your employees, and the servants are the bus drivers who carry them back and forth each day.

I am asking that you immediately encourage Loop Transportation, the company that is providing transportation services for Facebook, to recognize the Union of the employees' choice. We are offering to present indisputable evidence that these employees wish to be represented by Teamsters Local 853 and would like to bargain a fair contract that allows these drivers to earn a livable wage and support their families in dignity.

If you should have any questions, please feel free to contact me.

Sincerely,
Rome A. Aloise
Secretary-Treasurer
Principal Officer