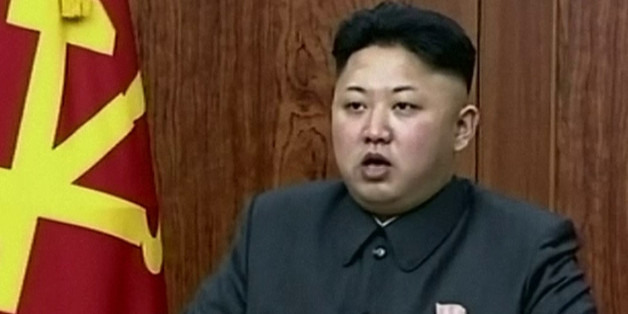 North Korean leader Kim Jong Un has not been seen in public in three weeks, prompting health rumors and even speculation about a national coup to swirl around the supreme leader.
Kim has been notably absent from multiple recent public events, including Thursday's Supreme People's Assembly, according to CNN. His last public appearance, as reported by state-run news agency KCNA, was a concert in early September.
"We expected to see him at the Supreme People's Assembly, because he had attended that session every time," Yoo Ho Yeol, a professor of North Korean studies at Korea University in Seoul, South Korea, explained to CNN. Yoo added that Kim's absence fueled speculation about possible health problems.
Rumors have been circulating about Kim's health since he was first seen limping back in July. The Guardian noted that the leader has gained weight since taking command in 2011, and may be suffering from gout or diabetes.
North Korea's state-run Central Television acknowledged last week that Kim was facing health problems, saying that the supreme leader was in an "uncomfortable physical condition."
A senior official in North Korea's ruling party reportedly dismissed some of the gossip surrounding Kim, however, while on a visit to South Korea. "There is nothing wrong with the health of Secretary Kim," Kim Yang-Gon said, South Korean Unification Minister Ryoo Kihl Jae told Agence France-Presse. The North Korean official was part of a delegation visiting South Korea for the Asian Games. Officials held the highest-level in-person talks between the two countries in five years. The move is an unusual one, considering the feuding history between the neighboring Asia-Pacific nations, and may signal easing tension in the region.
Rumors about Kim's absence haven't been confined to suspicion about his health. Some even went as far as to claim that the leader had been deposed from office by a mysterious surveillance group founded by his late father Kim Jong Il, who died in 2011.
The BBC News reports that amid Kim's absence, North Korean media outlets are working hard to keep their leader in the news. According to the outlet, residents are daily shown archival footage of Kim performing duties, accompanied by enthusiastic news commentary.
"Showing how Kim is working tirelessly for the people despite his poor health may be seen as a propaganda tool to emphasize Kim's dedication to the people," Ko Yoo hwan, a professor of North Korean studies at Dongguk University in Seoul, told CBS. "It could also be a way of showing off Kim's firm grip on power."
BEFORE YOU GO
PHOTO GALLERY
Pyongyang Hosts Marathon