The only thing that's worse than doing laundry? The laundromat. At first it might seem like a "magical" place where you can either do your laundry in a communal setting stress-free, or you can drop off your intimates and turn a blind eye to the process. But the experience is rarely as straightforward.
So we reached out to our fellow editors here at The Huffington Post for some more first-hand terror tales, and they most certainly did not disappoint. Check out their shock-inducing experiences below that will make everyone who has washers and dryers in their homes feel even more lucky than they already should.
Have a terrible laundromat experience? Let us know about it in the comments below!
The Underwear Files
"I send my laundry out to a laundromat (so they do and fold it for me), and when it comes back, there's always at least one pair of underwear that definitely is not mine."
-Jessica Samakow, Senior Family And Relationships Editor
"My roommates and I decided to do drop off service at this laundromat located near our new apartment. When we picked up our clothes and started sorting them, we noticed that ALL of our underwear was missing. Just our underwear. We called the place but they knew nothing of it. Needless to say we were a little creeped out... and found a new place."
-Lindsay Holmes, Associate GPS For The Soul Editor
"One day my girlfriend found a strange pair of women's underwear tucked into my sock drawer. I had received them with the wash and fold and naturally assumed they belonged to her. Convincing her of that was not such an easy task. I don't think she fully believed me until a few months later when a pair of her own underwear went missing after being sent to the laundry and she realize just how often this happens."
-Oliver Noble, Video Editor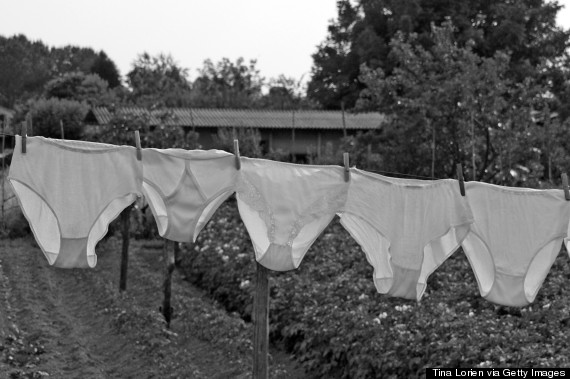 The Unwelcome Guest
"I was traveling through Italy and ran out of clean clothes. Five minutes in the laundromat told me it was better to just stay dirty because... I put a load in, took a seat and in walks a guy who, without skipping a beat, opens his pants and begins touching himself in front of me. Straight faced, no shame. I will never be able to un-see that. Never."
-Julie Thomson, Taste Editor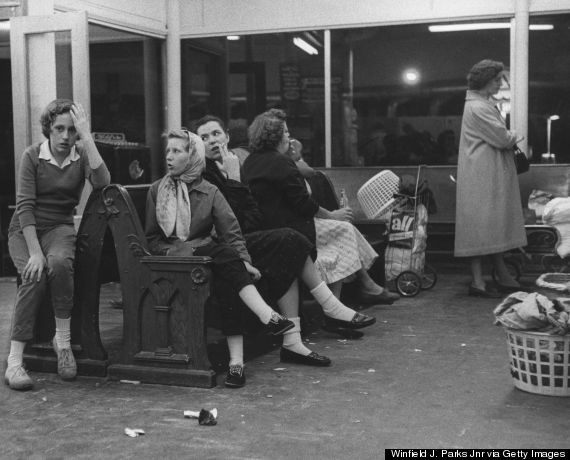 The Germaphobic Nightmares
"The moment I knew I needed to invest in a washer/dryer for my apartment was when I opened up a washing machine at the laundromat and found a broccoli floret sitting inside. How and why there might ever be whole pieces of broccoli mixed in with someone's laundry is still a mystery to me."
-Jessica Cumberbatch Anderson, Home Editor
"The horror story that happens every single time: When I'm taking out my wet laundry and putting it in that silver rolly-bin thing and the thing doesn't perfectly line up with the edge of the washing machine and one of my socks ends up falling on the disgusting, dirty laundromat floor and then I gasp and quickly pick it up hoping that the five-second rule applies to pieces of clothing."
-Renee Jacques, Associate Viral Editor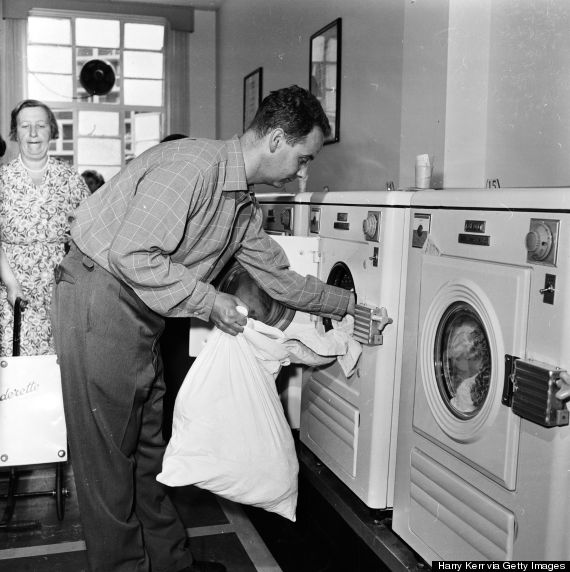 Have something to say? Check out HuffPost Home on Twitter, Facebook, Pinterest and Instagram.
**
Are you an architect, designer or blogger and would like to get your work seen on HuffPost Home? Reach out to us at homesubmissions@huffingtonpost.com with the subject line "Project submission." (All PR pitches sent to this address will be ignored.)
BEFORE YOU GO
PHOTO GALLERY
Incredible Vintage Ads