We adore these little doodles from British artist James Chapman -- not only are they gleefully whimsical, they also make handy travel guides that illustrate the way sounds "sound" in other languages.
Some of Chapman's latest work, for example, shows the words people use to describe a snoring sound in seven different languages. While Americans might say "Zzz" to mimic a snore, it won't sound that way in Vietnam: they think snoring sounds like "Kho, kho" (though obviously, these words might differ between specific people and regions).
Next time you hunker down for an inflight nap, try your hardest not to "Hurrr!"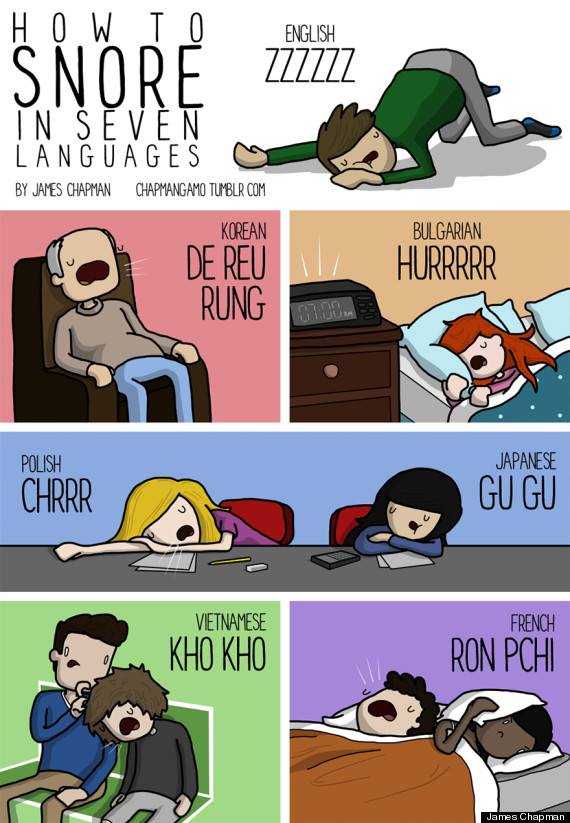 And as we know, some travel traumas require a good hard yell.
Here, Chapman's guide to screaming in other languages.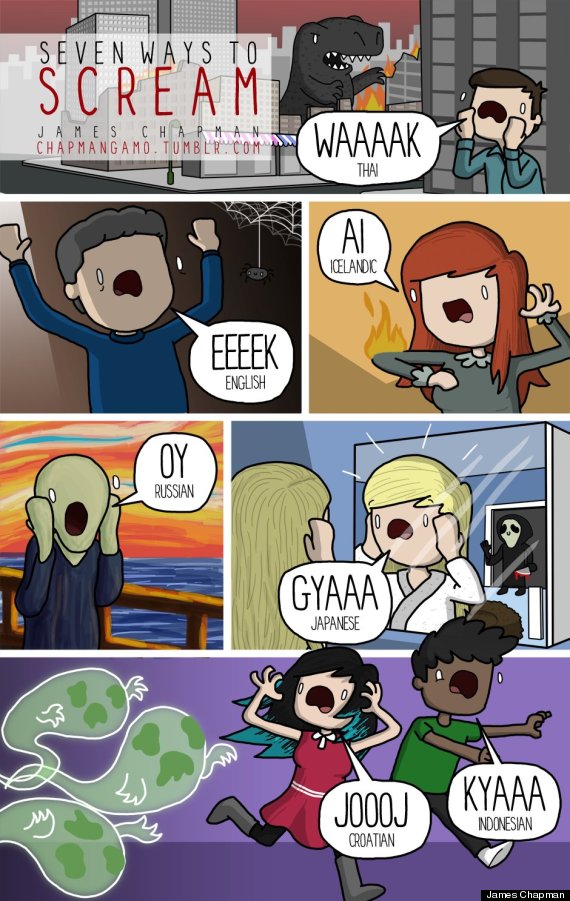 For more of Chapman's illustrations, visit his Facebook page or check out his book of around-the-world animal sounds.
BEFORE YOU GO
PHOTO GALLERY
11 Untranslatable Words From Other Languages