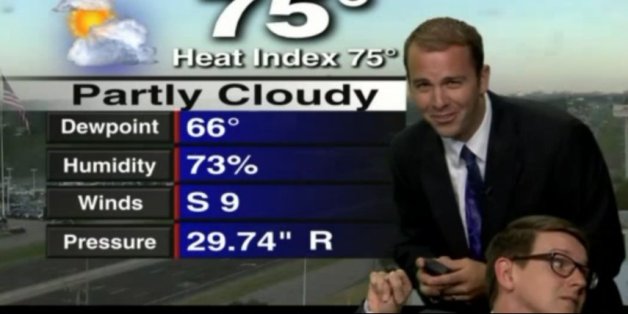 Regardless of how many new weather websites, apps and other devices are out there now, there's still something about live TV weather reporting that you can't get anywhere else.
Take, for example, an amazing moment from Oklahoma's KFOR. The meteorologist's microphone breaks, and he comes up with a crafty solution:
Now THAT'S what we call thinking on the spot.
H/T: FTVLive