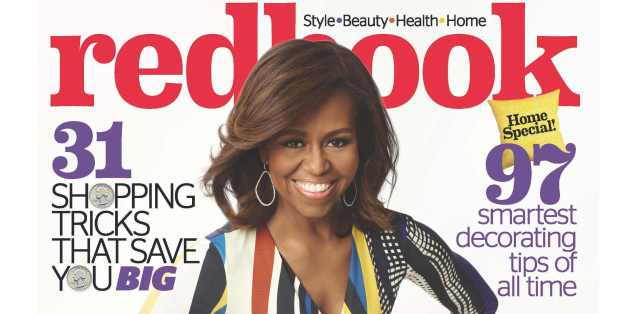 Michelle Obama will grace Redbook's November cover, but her most striking pose is the centerfold image. In it, the first lady embraces five female veterans who are struggling to find work.
The women's magazine is centering its upcoming issue entirely around the female veteran employment crisis and Obama was the obvious face for the cause. Since entering the White House, the first lady has made supporting veterans a focal point of her advocacy work by growing her nonprofit, Joining Forces, taking a strong stance on vet homelessness and urging companies to hire former servicemen and servicewomen.
But in Redbook's November issue, Obama puts the spotlight solely on the unemployment plight of women veterans, a military group that often feels abandoned by the system.
"A lot of people think you guys come out of the military and the country is taking care of you, but the transition is tough," Obama told the five women with whom she met during the Redbook interview.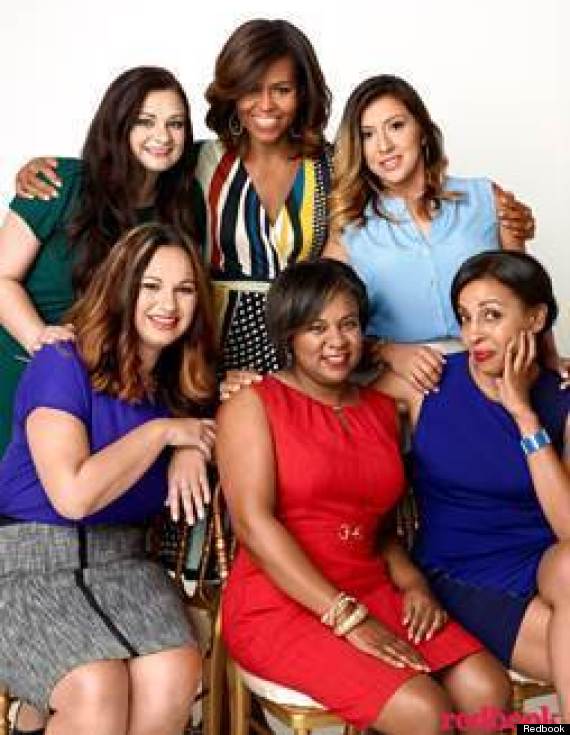 The figures alone speak volumes.
Last year, post-9/11 female veterans struggled with a 9.6 percent unemployment rate. Their male counterparts faced an 8.8 percent unemployment rate, according to the U.S. Bureau of Labor Statistics (BLS).
A major obstacle, experts say, is that the VA is encountering an unprecedented number of female veterans in need of specific services, The Wall Street Journal reported last month.
In 2013, women accounted for only 4 percent of the World War II, Korean War, and Vietnam-era veterans. But women accounted for 20 percent of veterans who served on active duty since September 2001, according to the BLS.
The VA appears to be unequipped to take on the medical needs of female veterans, which could affect their job-seeking efforts.
For one, female veterans often experience post-traumatic stress disorder -- more so than their male peers. Women in need of prostheses require varying adjustments, particularly during pregnancy, and one-third of VAs don't have a gynecologist on staff, according to The Journal.
Sonia Whipp, a veteran who enlisted right out of high school and deployed three times to Kuwait, Afghanistan and Iraq, is one of the five female veterans featured in the Redbook piece who has had trouble finding work.
"No one needs my skills," she told the magazine. "I want my 5-year-old daughter to see me with a career. She didn't see me when I was at my strongest, and I want her to -- but I don't know if she ever will."