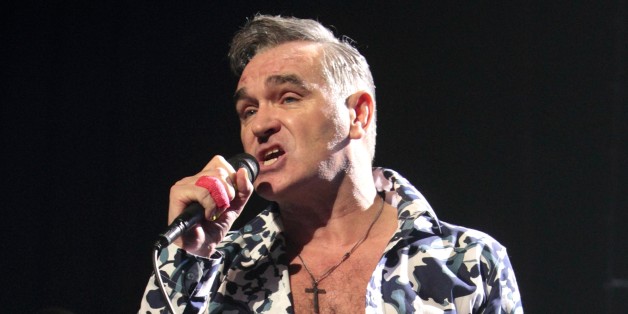 In a new interview with Spanish newspaper El Mundo, Morrissey said that he's received a series of cancer treatments. "They have scraped cancerous tissues four times already, but whatever," he said, via The Guardian.
"If I die, then I die. And if I don't, then I don't. Right now I feel good. I am aware that in some of my recent photos I look somewhat unhealthy, but that's what illness can do. I'm not going to worry about that, I'll rest when I'm dead." He also told El Mundo, "[I'm] now at an age when I should no longer be making music. Many composers of classical music died at age 34. And I'm still here, and nobody knows what to do with me."
Morrissey has had reported health scares in recent years, but this is the first time he's mentioned cancer. Earlier this year, he canceled part of his U.S. tour after being hospitalized for a respiratory infection. Last year he also canceled 22 shows because of reported ill health. His European tour, however, will continue and he'll play in Madrid on Thursday.
BEFORE YOU GO
PHOTO GALLERY
Celebrity News & Photos