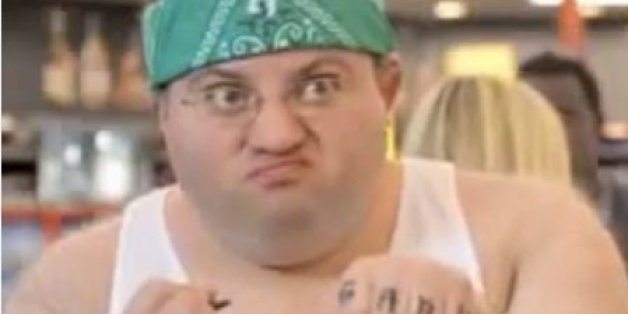 We've all seen racist ads printed -- on posters, on magazine covers, and on buses -- but there's something especially irking about racist commercials.
Maybe it's the noise, or maybe it's the replays. But one thing is for sure, as long as they're aired on television we will keep shaking our heads at them.
Here's six examples of companies making the terrible mistake of tasteless, offensive advertising:

Chicago Lake Liquors

Dear Chicago Lake Liquors, buying Hennessy and wearing grills doesn't make you black. Neither does saying "dang, son." or "me and the homies" or "dolla dolla billz y'all."
eMobile

Just FYI, the black-person-monkey-comparison has been done before, a lot of times. Especially in reference to Obama.
Dunkin Donuts

Blackface? Just. Don't.
KFC

Generally speaking, projecting racial stereotypes that don't apply to you makes situations more awkward, not less.
KFC, Again

Just because the fried-chicken-loving stereotype is well established in cultural references doesn't mean that you can monetize it.
Twin Lotus Herbal

There are no words. We saved the worst for last.
BEFORE YOU GO
PHOTO GALLERY
Racist Moments: 2013 Edition