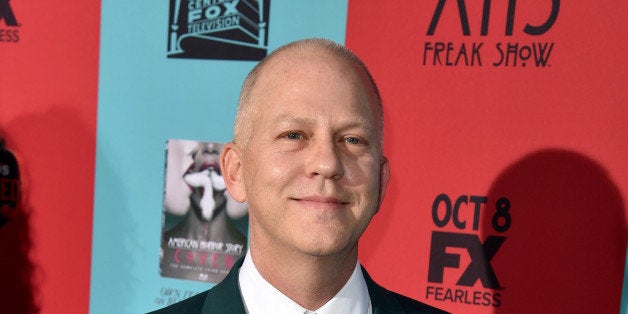 Just when we thought "American Horror Story" couldn't get any scarier, Ryan Murphy has decided to bring us a whole new series based on real-life crimes.
"American Crime Story," a so-called companion series to "American Horror Story," will chronicle real crimes in the same anthology format as Murphy's "AHS." The first story the show will tackle is the O.J. Simpson case.
Season 1, which will be 10 episodes, is titled "American Crime Story: The People v. O.J. Simpson" and will be based on Jeffrey Toobin's book, "The Run of His Life: The People v. O.J. Simpson." The series was originally in development at Fox, but has since moved to FX. The network's CEO, John Landgraf, said in a statement that he hopes the show will "become a series of great true crime-based miniseries." With "True Detective," FX's "Fargo" and the recent return of "Twin Peaks," it seems like the dark crime dramas are bound to take over television.
In a statement, Murphy said he's been looking for the right concept to extend the "AHS" brand. "The O.J. case was as tragic as it was fascinating -- it seemed like everyone had a stake in the outcome," Murphy said. "It was really the beginning of the modern tabloid." The first season will tell the story from the lawyer's perspective while also recounting the LAPD's history with the African-American community.
Murphy, who will co-executive produce with Brad Falchuk, will direct the first episode of the new series, which is set to begin filming early next year. Till then, we're sure "AHS: Freak Show," which premieres on Wednesday, will keep you scared enough.
"American Horror Story: Freak Show" premieres on Wednesday, Oct. 8 at 10:00 p.m. ET on FX.
BEFORE YOU GO
PHOTO GALLERY
"American Horror Story"