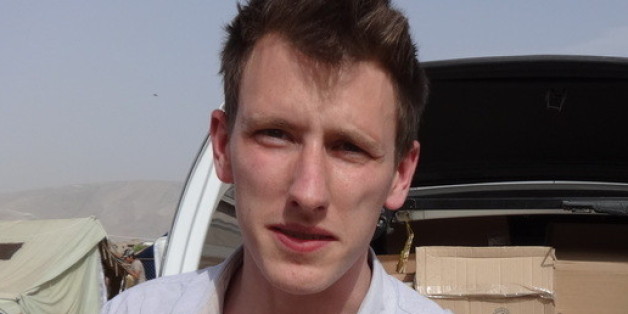 The mother of an American aid worker held hostage and threatened with beheading by the Islamic State of Iraq and Syria (ISIS) has posted a message on Twitter asking to speak with the leader of the militant group holding her son.
A Letter from Abdul-Rahman Kassig's Mother to IS Caliph Al Baghdadi pic.twitter.com/QUXTXluVnY

— Paula Kassig (@PaulaKassig) October 8, 2014
On a recently-created Twitter account, Paula Kassig wrote to Abu Bakr Al Baghdadi, the leader of ISIS, "I am trying to get in touch with the Islamic State about my son's fate," and asked, "How can we reach you?"
New York Times foreign correspondent Rukmini Callimachi, who claims to be in touch with an intermediary family to the Kassig's, confirmed the authenticity of the account and the statement.
Kassig was taken captive by ISIS on Oct. 1, 2013 in Syria while providing aid for refugees from the country's civil war. The 26-year-old from Indiana was a former Army Ranger, deployed briefly to Iraq in 2007. Kassig changed his name from Peter while held by ISIS.
Also on Wednesday, the Kassig family released a video pleading with ISIS for their son's release in Arabic. They had earlier released a video in English.
In a video released on Friday showing the beheading of British aid worker Alan Henning, Kassig was shown next to a masked militant who threatened to kill him. ISIS has used such tactics to threaten those opposing its aims to establish a caliphate. The Islamic militant group has seized large swathes of territory in Syria and Iraq, murdering combating forces and civilians.
In addition to Henning, ISIS has beheaded three other Westerners: two journalists and a British aid worker.