Want to control a stranger's sex toy from far away? Or do you want to have a stranger control yours? You're in luck!
A soon-to-be-launched social network called LovePalz Club will hook strangers up to have cyber sex using remote-controlled sex toys. The site was created by the Taiwan-based LovePalz, a company on the cutting edge of teledildonics, or sex toys that can be controlled remotely, often via the Internet.
LovePalz products were originally geared toward people in long-distance relationships, but the new social platform will allow members to connect with all kinds of other people for stranger-assisted robot sex.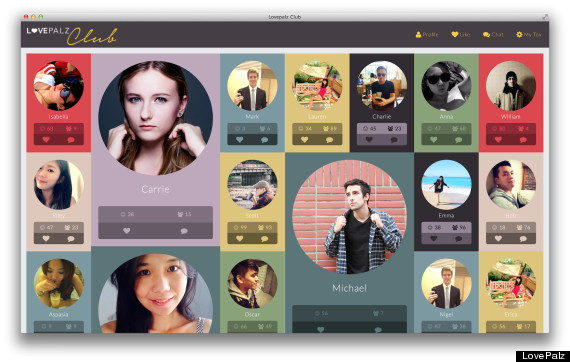 Here's what the social network will look like, according to LovePalz.
The company said the social network will likely launch next week. It works like most dating sites, in that you can set up a profile and then browse through and like other members' pages. If they like you back, then you're matched and "ready to begin the adventure of sexual pleasure," according to a press release emailed to The Huffington Post.
See? Not creepy at all. But what exactly happens next? All kinds of stuff, according to company spokesperson Viv Lu.
"[Members] could have social activities, chatting, video conferencing on our club," Lu told BetaBeat. "But we don't stop here … we bring the interaction one step further to help them have the physical touch with our Twist device."
She means the robot sex toys. Your cyber hookup will supposedly be able to adjust the speed and style of vibration of LovePalz's products, which come in both male and female models. There's the Twist, and its predecessor models Hera and Zeus.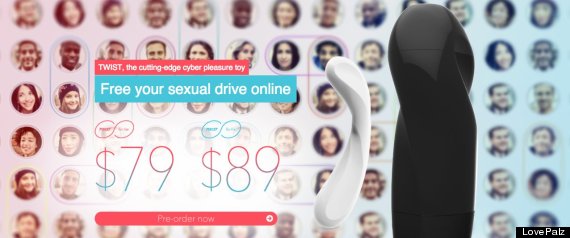 His (right) and hers (left) versions of the Twist
While you don't have to use the toys to use the social network, it's highly advised. During beta-testing, Lu said that people "just love it." Indeed, it may be the perfect thing for the adventurous spirit who prefers not to leave home.
"Many had always dreamed about enjoy sex with defferent [sic] person every single night," the LovePalz press release concludes. "Now, LovePalz Club does make it happen!"