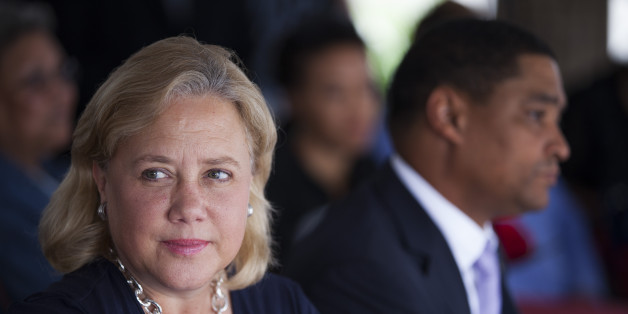 Sen. Mary Landrieu (D-La.) is bringing in a new campaign manager as she heads into the final stretch of a tight campaign crucial to determining which party controls the Senate in November, the New Orleans Times-Picayune reported on Thursday.
Adam Sullivan, her campaign manager, will be replaced by Ryan Berni, a former top aide to Landrieu's brother, New Orleans Mayor Mitch Landrieu (D). Sullivan will stay on as a campaign aide. Sen. Landrieu's former chief of staff, Norma Jane Sabistion, also will join the campaign as a senior adviser. Two other staffers from Landrieu's Senate office are taking leaves of absence to join the campaign.
Landrieu aides told the Times-Picayune that the senator wanted to bring in staff that she was comfortable and familiar with.
Last month, Landrieu apologized after it was revealed that she used taxpayer money to fund campaign flights. She agreed to refund the federal government for the costs of the flights. A Louisiana judge threw out a lawsuit earlier this month that claimed Landrieu was not a resident of the state. Landrieu owns a home in New Orleans with her parents, but lives in Washington.
According to HuffPost Pollster, Landrieu currently trails her Republican opponent, Rep. Bill Cassidy, by 4.9 percentage points, but both candidates are below the 50 percent threshold to avoid a runoff election in December. Conservative groups have already begun to reserve millions of dollars worth of airtime if there is a runoff.
BEFORE YOU GO
PHOTO GALLERY
Women In The U.S. Senate