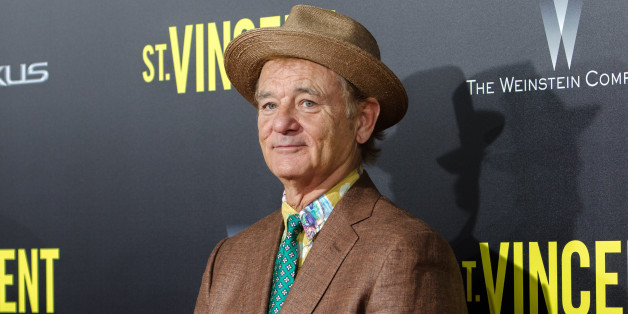 Sometimes you can find saintly people in unlikely places. In "St. Vincent," Bill Murray plays a cynical curmudgeon who, on the surface, doesn't care about much outside of gambling, drinking and swearing. Things change when he starts babysitting his 12-year-old neighbor, and the friendship that ensues ends up being exactly what the other one needed.
Inspired by the film, The Weinstein Company has kicked off the Modern Day Saints Video Contest. Students, ages 13 to 18, can submit one-minute video essays to nominate someone in their lives –- parents, teachers or mentors, for example –- who they think makes the world a better place (and deserves to be deemed a real-life saint). Four winners will receive a $4,000 scholarship. Check out the video for more details:
And if you're going to nominate a friend or loved one for the Modern Day Saints contest, you might as well make them look the part, too. Play around with the #SaintYourself tool and you can wind up with a heavenly creation like this: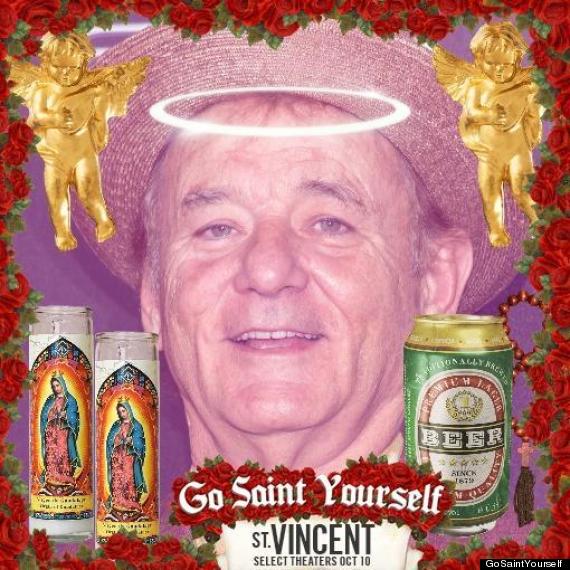 "St. Vincent" is out in limited release on Oct. 10. A nationwide rollout follows on Oct. 24.
BEFORE YOU GO
PHOTO GALLERY
Bill Murray On 'SNL'