Alright, we get it Lorde -- we'll never be royals (rooooyals). It don't run in our blood.
But that won't stop us from pretending every now and again. And what better place for a game of monarchical make-believe than the 50th state. After all, Hawaii used to be a monarchy, and the remnants of royalty are visible all over the islands.
Next time you find yourself in the Aloha state, follow in the footsteps of Hawaiian ali'i (royalty) and seek out these historic locales. Trust us, you'll be impressed -- they were fit for kings.
Queen's bath, Kauai
This isn't the original Queen's Bath -- the first one, located on the Big Island, was filled in by a lava flow in 1990 -- but this tide pool, near Princeville on Kauai, is considered its successor.
Historically, only the ali'i were permitted to bathe in the sacred waters, but (lucky for us) it's now a tourist attraction.
Use extreme caution, however, because it's highly dangerous. Large, rogue waves have been known to sweep swimmers out to sea with ease.
Iolani Palace, Oahu
Welcome to the only royal palace in the United States. Pretty cool, huh? Completed in 1882, Iolani Palace was home to King Kalākaua and his wife, Queen Kapi'olani. It also served as residence to Queen Lili'uokalani, Hawaii's final reigning monarch.
Its opulent halls had electricity before the White House (eat your heart out, Grover Cleveland), and the home is still regularly used for events and is open for tours. If you find yourself in downtown Honolulu on a Friday afternoon, you can even catch one of the free concerts from the Royal Hawaiian Band.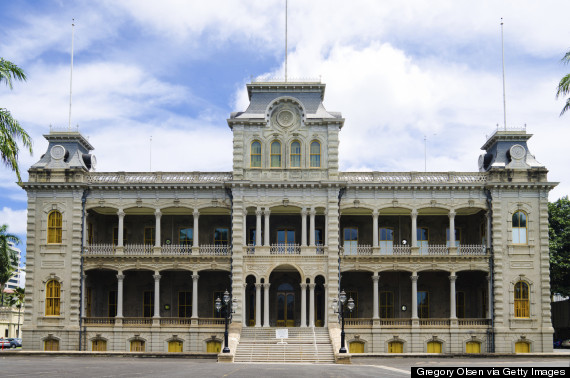 Kaniakapupu ruins, Oahu
Want to party like a king? This was basically King Kamehameha III's party pad. The decaying ruins aren't as old as you might think. The structure was built in 1845, but Hawaii's harsh conditions -- humidity, rain, wind and salty air -- have taken an obvious toll.
Kaniakapupu was a 40-by-45 foot house that is said to have been the site of a massive luau for more than 10,000 people in 1847.
Kaniakapupu is easy to access; a ten minute hike from Old Pali Road takes you right to it.
Iao Valley, Maui
We know you recognize this place because "Turbo: A Power Rangers Movie" was partially filmed there, but Iao Valley's history dates back even further than 1997.
What used to be closed off to mere commoners like us is now a designated U.S. National Natural Landmark, and many native plants thrive in the valley. In fact, back in the day, valleys on the islands provided natural land divisions called ahupua'a, but Iao Valley was too sacred for any of that. A volcanic formation known as the Iao Needle (pictured below, on the left) is said to represent Kanaloa, the Hawaiian god of the oceans, and various ali'i are said to be buried in Iao in secret places.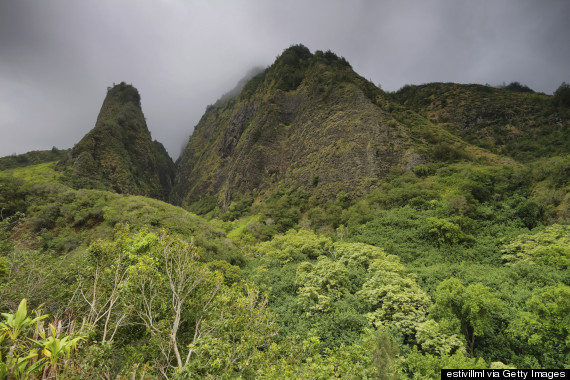 Queen Emma's Summer Palace:
It's funny to think that people in Hawaii have "summer" homes, but Queen Emma's summer home, also known as Hanaiakamalama, provided a cool, verdant retreat from the hustle and bustle of Honolulu. Nestled into the lush Nuuanu valley, it was built sometime in the 1840s.
Queen Emma Kalanikaumakaʻamano Kaleleonālani Naʻea Rooke, wife to King Kamehameha IV, used Hanaiakamalama as a summer escape until her death in 1885.
We want to go on a tour just to hear these names pronounced, but we'll stay for the hula and ukulele classes.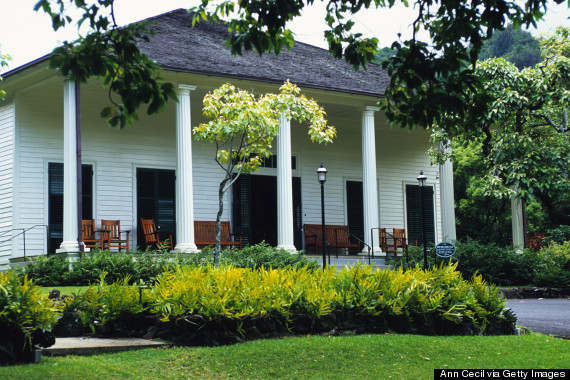 Pali Lookout, Oahu
This breathtaking lookout played a crucial role in the 1795 Battle of Nuuanu, the climactic battle in Kamehameha I's quest to unify the Hawaiian Islands. It is said that more than 400 warriors fell to their deaths after being pushed over the 1,000-foot cliff by Kamehameha's advancing forces.
Today, the vantage point offers a sweeping view that stretches from the northern shores to the famed Kailua and Lanikai beaches -- pretty much most of the windward side.
Bishop Museum
You wouldn't normally think to go to a museum when visiting Hawaii (that's what Europe is for, right?), but the Bishop Museum is definitely worth a look. Consider it a one stop shop for all things Hawaiian history, arts, science and culture.
Founded in 1889, the museum was built to house the Hawaiian artifacts owned by Princess Bernice Pauahi Bishop, the last descendant of the Kamehameha family, and is now home to everything from demonstrations of volcanic eruptions to extinct animal specimens.
Waipio Valley, Big Island
This lush valley, known today as the Valley of the Kings, stretches six miles long on the north side of Hawaii island and was the capital and permanent residence of many early Hawaiian aliʻi. Not too many people live there today, and those who do are mostly native Hawaiians who tend to the sacred lands. The Frommer's guide to the Big Island recommends going with a guided tour, obeying the "keep out" signs, and watching out for any dogs, stray or otherwise.
In 1994, somebody stole the iwi (Hawaiian bones) of deified 15th- or 16th-century chiefs Liloa and Lonoikamakahiki from the Bishop Museum on Oahu and may have placed them somewhere in Waipi'o.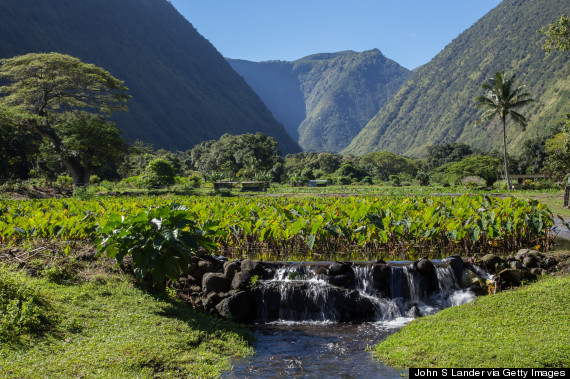 BEFORE YOU GO
PHOTO GALLERY
Beautiful Hawaii