TOP STORIES
SECOND SPANISH NURSE UNDER EBOLA WATCH Another nurse in Spain who was on the Ebola response team is under quarantine after developing a fever. María Teresa Romero Ramos, the first nurse to contract Ebola in Spain, said she did not have "the slightest idea" how she could have contracted the deadly virus considering she followed protocol. Animal lovers are up in arms over reports that the Ramos' dog will be euthanized, despite showing no signs of Ebola. Friends reveal that the first U.S. patient, Thomas Duncan, said last week that he would have rather stayed in Liberia and possibly died instead of exposing the "love of his life" to this deadly virus. Duncan's family declined to view him remotely via video as the images of his suffering from the last visit have kept them from sleeping. Here's a refresher on the experimental drugs being used to treat Ebola. Burial workers in two Sierra Leone districts are on strike over hazard pay. And this is what a day is like at a Liberian Ebola clinic.
U.S. AND TURKEY CAN'T DECIDE WHO SHOULD DEFEND CITY

"Turkey and the U.S. warned that a major Syrian border city was in imminent danger of falling to Islamic State, with the two countries putting the onus on the other to halt the extremist group's advance." Here's why ISIS's "swarm" strategy is proving so hard to combat. Take a look at the complete list of airstrikes the U.S. has launched since August 8. And an ISIS terror plot in London has been thwarted. [WSJ]

PRE-RECESSION GROWTH A THING OF THE PAST "The International Monetary Fund (IMF) has cut its global growth forecasts for 2014 and 2015 and warned that the world economy may never return to the pace of expansion seen before the financial crisis. In its flagship half-yearly world economic outlook, the IMF said the failure of countries to recover strongly from the worst recession of the postwar era meant there was a risk of stagnation or persistently weak activity." U.S. stocks tumbled at the news. [The Guardian] 30,000 LOSE HEALTH CARE AT WALMART "Walmart Stores, the world's largest retailer and the nation's largest private employer, said on Tuesday that it would terminate health insurance coverage for about 30,000 part-time workers, joining a string of retailers that have rolled back benefits in response to the Affordable Care Act. Starting on Jan. 1, Walmart will no longer offer insurance to employees working less than an average of 30 hours a week, a move the retailer said was in response to an unexpected rise in health care costs." [NYT]
THREE WIN NOBEL PRIZE IN CHEMISTRY "Americans Eric Betzig and William Moerner and German scientist Stefan Hell won the Nobel Prize in chemistry on Wednesday for developing new methods that let microscopes see finer details than they could before." [NPR]
WE'RE LIVING LONGER The average life expectancy for Americans is now 78 years and 9 ½ months. [HuffPost]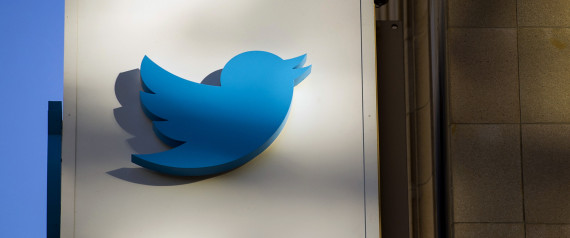 TWITTER SUES U.S. "Twitter on Tuesday filed suit against the FBI and the Justice Department, seeking the ability to release detailed information on government surveillance of Twitter users. 'We've tried to achieve the level of transparency our users deserve without litigation, but to no avail,' Twitter said in a blog post announcing the lawsuit, which was filed in federal court." [HuffPost]
WHAT'S BREWING
NATIONALS FALL TO GIANTS Despite their league-leading 96 wins, the Nats couldn't hack it in the postseason, losing 3-2. And back in St. Louis, the Cardinals continued their postseason success by defeating the Los Angeles Dodgers 3-2 to advance to their fourth National League Championship Series in four years. [HuffPost]
FANS SUPPORT NFL COMMISSIONER The majority of fans don't believe that embattled NFL Commissioner Roger Goodell should lose his job, according to an Associated Press-GfK Poll. [AP]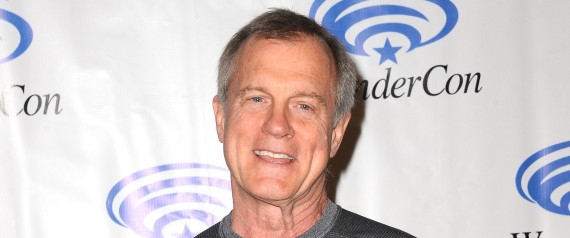 '7TH HEAVEN' PASTOR ACCUSED OF CHILD MOLESTATION Stephen Collins, who played the wholesome pastor and father figure on "7th Heaven," is being investigated by NYPD and LAPD after tapes of him confessing to molesting children surfaced. Collins has since been dropped from "Ted 2" and networks have stopped reruns of "7th Heaven." [HuffPost]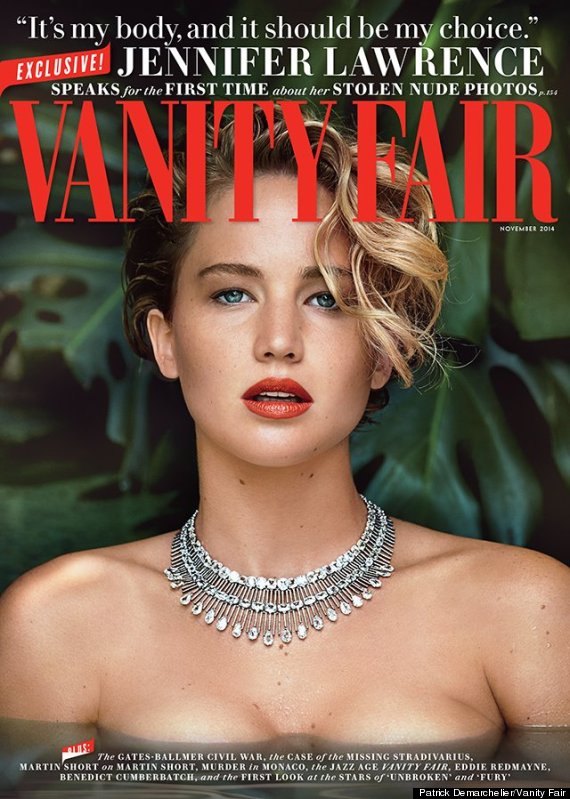 JENNIFER LAWRENCE SPEAKS OUT POST-NUDE PHOTO HACKING "Just because I'm a public figure, just because I'm an actress, does not mean that I asked for this," Lawrence says in the November issue of Vanity Fair. "It does not mean that it comes with the territory. It's my body, and it should be my choice, and the fact that it is not my choice is absolutely disgusting. I can't believe that we even live in that kind of world."[Vanity Fair]
SCARLETT JOHANNSON HEADS TO TV Johannson will produce and star in the adaptation of Edith Wharton's "Custom of the Country." [Variety]
THESE ARE THE TWO WORST DAYS TO FLY Avoid at all costs. [HuffPost]
HOW TO BEAT JET LAG Coffee is not the answer. [HuffPost]
NO ONE IS DOWNLOADING iOS 8 Could have a little something to do with that massively botched launch -- just a guess. [HuffPost]
ON THE BLOG
LIVING OUT MINDFUL PARENTING "Mindful parenting involves keeping in mind what is truly important as we go about the activities of daily living with our children. Much of the time, we may find we need to remind ourselves of what that is, or even admit that we may have no idea at the moment, for the thread of meaning and direction in our lives is easily lost. But even in our most trying, sometimes horrible moments as parents, we can deliberately step back and begin afresh, asking ourselves as if for the first time, and with fresh eyes, 'What is truly important here?'" [HuffPost]
BEFORE YOU GO
~ The Domino's pizza tracker can lie.
~ Your pumpkin spice latte just got more expensive.
~ Introducing carrot.
~ Warren Buffett is willing to put money on Hillary 2016.
~ Meet that jacket that'll protect you from the flu on the subway.
~ Members of the cast of "Downton Abbey" are headed to Disney to get animated.
~ Fans figured out J.K. Rowling's mysterious tweet.
~ You apparently want Tom Brady on your side in a beer-chugging contest.
~ Bill Murray dished about George Clooney's wedding.
~ Don't show up to the VMAs if there's a warrant out for your arrest.
~ And ... sushi cats.