Rest in peace, beard.
Canadian videographer Nick Mirka made good use of his video camera this year when he documented the birth and death of his beard in a passion project called "The Life of a Beard."
"The video itself was actually cathartic," Mirka, who works with broadcasting and media production company Mitchell Reilly Pictures, wrote in an email to The Huffington Post. "I was ending an incredibly busy season, balancing my old job of real estate while trying to establish my video production company."
Watch his facial hair go through all phases -- from 5 o'clock shadow, to scruff, to full-on glorious beard and, finally, back to baby smooth.
Mirka said he did not use any special products like oils or waxes for his facial hair, though he did shampoo and comb it daily.
"In the end it was at my wife's request that I lose the 'wooly mammoth' look," he confessed.
Poor beard never saw it coming.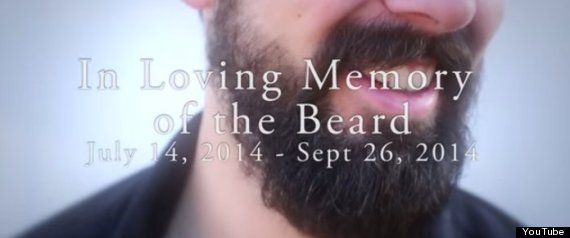 Thinking of growing some facial hair? There are plenty of grooming ideas to choose from. You can even browse a beard scholar's analysis of what different facial hair styles say about you.
H/T BroBible
BEFORE YOU GO
PHOTO GALLERY
Incredible Beard Stylings