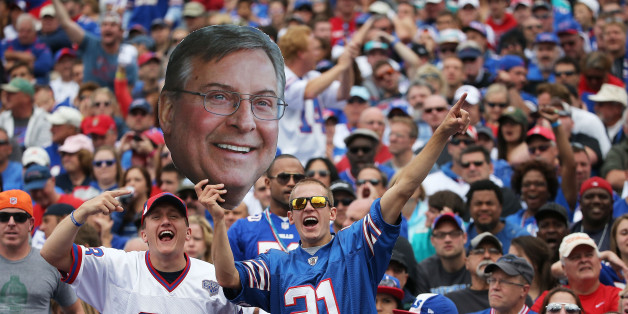 Like most 20-year-old girls, Jessie Pegula gets text messages from her dad. Unlike most 20-year-old girls, Jessie's dad Terry owns a sports team, the Buffalo Sabres. As of Wednesday, he now also owns the Buffalo Bills. Perhaps when someone already owns one professional sports team, buying a second just isn't a big deal, as evidenced by the casual text Terry sent Jessie Wednesday morning.
Looked at my phone during practice this morning haha #gobills pic.twitter.com/EEmN5O45iz

— Jessie Pegula (@JLPegula) October 8, 2014
That news might be more interesting than the weather in Boca, but not quite as exciting as DJ Khaled.