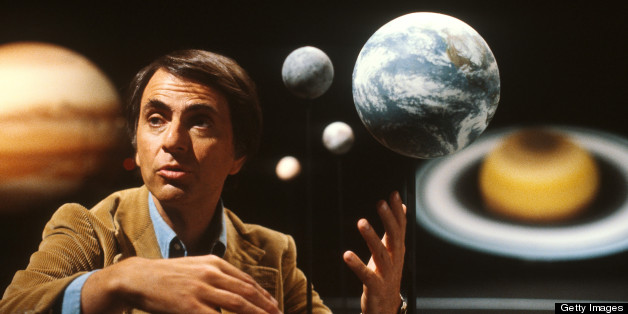 Carl Sagan, a titan of scientific thought and communication, assumed many different roles in his life -- from science's "gatekeeper," to television star on the original "Cosmos," to marijuana user and advocate.
Tom Angell, chairman of Marijuana Majority, recently posted a handful of Sagan's letters on cannabis news site Marijuana.com. The letters, surfaced from a large Library of Congress exhibit, cover the subject of the plant and the drug policy surrounding it.
One of these letters, written in 1990 and addressed to the president of the Drug Policy Foundation (which later morphed into today's Drug Policy Alliance), discussed the possibility of a drug policy debate on American television. The questions Sagan proposes for the segment are just as relevant today as they were when he originally wrote the letter almost 25 years ago.
Check out Sagan's full letter below:

BEFORE YOU GO
PHOTO GALLERY
Top 50 Most Influential Marijuana Users