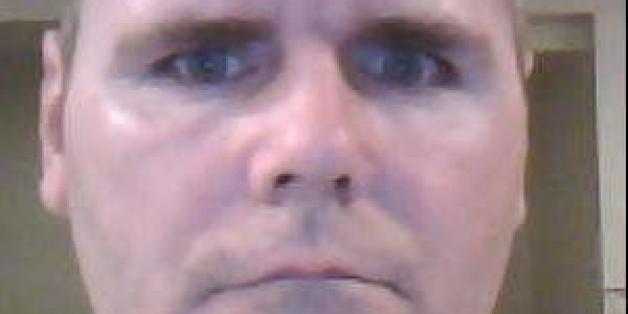 By Trevor Kapp, Murray Weiss and Aidan Gardiner
RIDGEWOOD — An asthmatic man who police chased and handcuffed in Queens Wednesday afternoon told officers he couldn't breathe, before collapsing and dying, the NYPD and sources said.
Daniel Levitt, 46, who had a pacemaker, lost consciousness despite police removing his handcuffs and administering his asthma inhaler, relatives and sources said.
Levitt was taken to Wyckoff Heights hospital and pronounced dead, police said. The medical examiner's office will perform an autopsy to determine his exact cause of death Thursday, a spokeswoman said.
Levitt's devastated father visited his son lying in his hospital bed Wednesday afternoon.
"I started to put my fingers through his hair. He still felt warm," said the grieving 66-year-old, who is also named Daniel Levitt.
The father noticed bandages running from Levitt's neck to his torso and peeled them back to see Levitt's body covered in new bruises, the father said. It wasn't clear what caused them.
"I kept telling him, 'Danny, wake up, wake up!' But he didn't wake up. When I left, I just said, 'Danny, I love you. Now, you'll get to be with your mom,'" said the elder Levitt, who said his son's mother had died of cancer recently.
Levitt had been sitting on a motorized scooter near Grandview Avenue and Menihan Street, in Ridgewood, about 2 p.m., police said.
An NYPD officer driving a sergeant in an unmarked car recognized Levitt from an open warrant for stealing iPads and started chasing him with the sirens blaring, sources said.
"They had the siren on. It was such a loud noise. They were flying down the block. It looked like an airplane," said witness Kasia, 42, who declined to give her last name.
Levitt tried to make a getaway on his scooter but hit a white Hyundai SUV near Bleecker Street and took off on foot, according to the NYPD.
They finally caught up to him near Menihan Street and brought him to the ground, where they put him in handcuffs, police said.
"I can't breathe," Levitt said, adding that he had asthma, according to sources.
The officers stood him up and took an inhaler from his pocket and gave him one or two puffs, sources said.
Witnesses said the police were trying to bring Levitt to their car when he collapsed and started convulsing.
"The cop had the guy on the floor in handcuffs. The guy was trembling. His mouth was open and his eyes were rolling back," said witness Jean Pierre, 48, who lives in the area.
"I said, 'The guy's turning blue. He might need some help,' but the cop said, 'Nah, don't worry. He's faking it.' But he was gasping for air."
Pierre said the officer was squatting over Levitt and "rubbing his chest like he was putting on lotion" while the sergeant summoned backup.
"The cop looked kind of panicky and nervous. The cop was calling him by his name saying, 'Wake up,' like he knew him," Pierre said.
The police removed Levitt's handcuffs after he lost consciousness, according to the NYPD. He was then taken to the hospital and pronounced dead.
Daniel Levitt Sr. had spoken to his son on the phone about 20 minutes before his death, he said.
"He sounded so happy. His voice was so good," he said.
"He had a great heart. He'd give you the last dollar out of his pocket. I'm not saying he was perfect. I know he was maybe doing bad things, but he shouldn't be dead because of that," the elder Levitt said.
An NYPD spokesman did not know if either the arresting officer or sergeant faced any disciplinary actions as a result of Levitt's death.
The NYPD's internal affairs bureau is investigating the incident, police said. Police were also reviewing surveillance video taken from cameras around the scene, sources said.
Levitt's death comes three months after Eric Garner, a 350-pound asthmatic, died while being arrested in Staten Island. Video showed he repeatedly told arresting police officers that he couldn't breathe.
Levitt's father said he wasn't sure how closely his son's death resembled Garner's, but he wanted to find out more.
"I know they had to get him to the ground, but I'm almost sure whatever they did was excessive," the father said.
"If I lay down and close my eyes, I see his face," he added. "I hear his voice. It's so hard not to know exactly what happened."