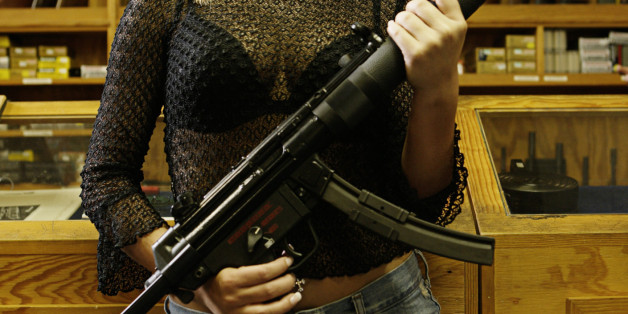 Recently the National Rifle Association has aimed to boost its appeal among women. Last year it launched its "new and improved" NRA Women's TV Network, and it has hired several accomplished female gun enthusiasts as official NRA News commentators. Women were a focus at its annual meeting in April, and next month the NRA will host a Women's Leadership Forum Executive Summit, which promises to "celebrate the role of women as powerful leaders."
But for women who oppose the NRA, it's a different story.
In the latest issue of its flagship magazine,
America's 1st Freedom, the NRA targets Shannon Watts, founder of the group Moms Demand Action for Gun Sense in America, with an article that has been widely criticized as sexist for how it addresses her career and family life. Other recent NRA content seems to be doing the gun lobby no favors with women either, including videos that liken assault rifles to "hot women," and commentary about sexual assault on college campuses that veers into victim blaming.