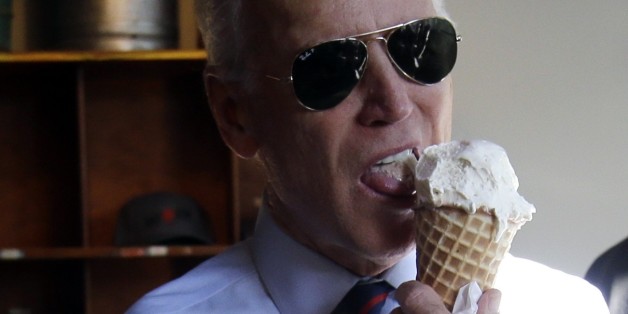 Vice President Joe Biden, a self-proclaimed "genuine lover of ice cream," just trumped every other American's cone game.
A photo taken Wednesday by The Associated Press, captures Biden mid-lick on a visit to Salt & Straw, a renowned ice cream shop in the hipster hub of Portland, during a campaign outing for Oregon Senator Jeff Merkley.
"Jeff has been bragging about this place for the last 20 minutes," Biden said as he walked into the shop while sporting aviators, per The Oregonian.

The VP ended up getting a scoop of "Chocolate Woodblock" and a scoop of "Double-Fold Vanilla," the outlet noted.
From the looks of it, Biden certainly knows a thing or two about how to flaunt his cash money and cones.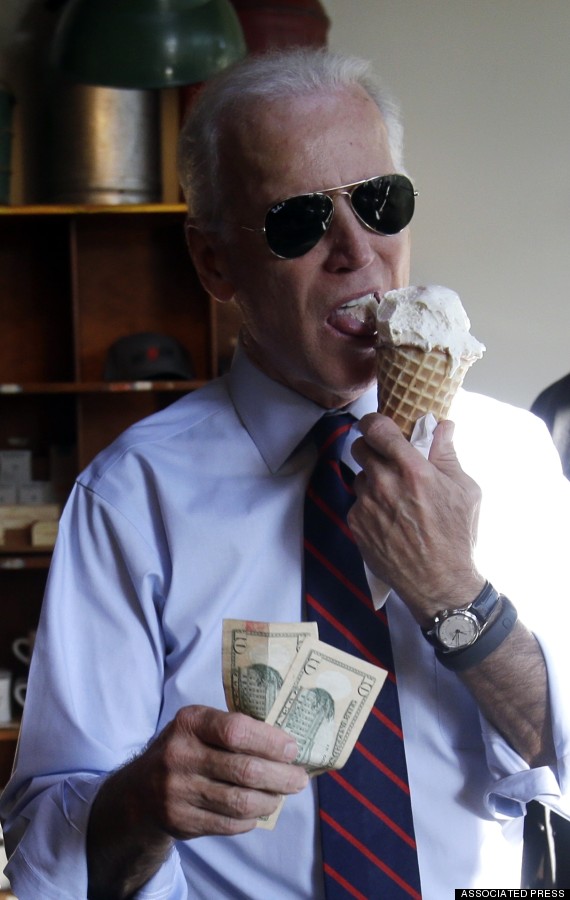 If TV has taught us anything, veeps really do love their ice cream:
BEFORE YOU GO
PHOTO GALLERY
Joe Biden Makes Faces At VP Debate