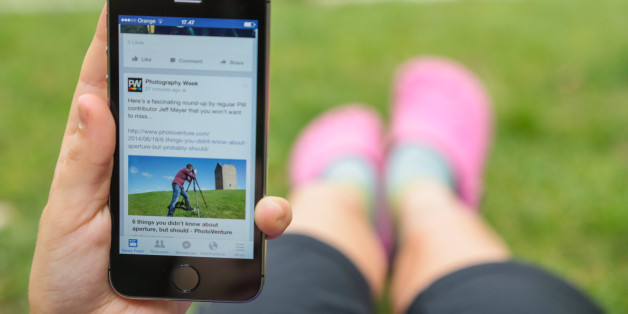 Millennials may be the social media generation, but they don't trust it for political news.
That's according to Fusion's new "Millennial Attitudes" survey, which found that, when it comes to hard news, social media just isn't cutting it.
According to a poll of 1,200 likely voters between the ages of 18 and 34, 30 percent of millennials still source their political news from television. Another 27 percent said they go directly to news websites, and 14 percent Google the topic they're interested in. Only 12 percent said they read their friends' posts on social media for political news -- just barely ahead of the 10 percent who reported asking their family and friends directly.
CNN earned the top spot as a preferred website for news and information, with 21 percent choosing the site over Google (16 percent), and Fox News (10 percent). Yahoo came in fourth with 9 percent, and The Huffington Post fifth with 7 percent. Interestingly, 22 percent of respondents -- one percent more than read CNN -- indicated they visited another, unspecified website entirely.
When it comes to accessing those websites, 62 percent of black respondents and 67 percent of Hispanics said their smartphones or tablets were their "primary source of news and information." Only 47 percent of white millennials said the same, with 51 percent indicating they had a different mode of access.
Among young Republicans likely to vote, Fusion reports Paul Ryan is the most popular 2016 presidential candidate, with 16 percent giving him a nod. Ryan was followed by Jeb Bush (11 percent) and Rand Paul (9 percent.)
On the Democrat side, Hillary Clinton was a clear frontrunner, with 58 percent of millennials selecting the candidate over Joe Biden (13 percent) and Elizabeth Warren (9 percent).
BEFORE YOU GO
PHOTO GALLERY
10 Hilarious News Blooper GIFs