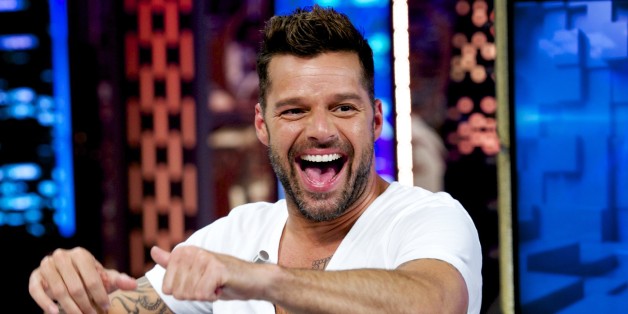 Ricky Martin made twitter blush over education.
The Puerto Rican singer tweeted an unexpected statement with a powerful message last Wednesday, which has just recently caught the media's attention.
In the early hours of October 1, Martin gave his Twitter followers the following gem:
"La educación es como una erección; si la tienes, se nota."

— Ricky Martin (@ricky_martin) October 1, 2014
"Education is like an erection, if you have one you can tell," the tweet reads in Spanish.
The tweet currently has over 7,000 retweets and more than 6,700 favorites. Many fans commended the singer for the tweet responding that it was a "great comparison!" and "I love you Ricky, this is my new motto."
The Grammy-winning artist has been an avid advocate for education for several years, a passion that culminated in the inauguration of Puerto Rico's Centro Tau in August.
In an interview on Univision MIX 93.3, Martin said he opened the center after saving three girls in India from being sold into the sex trade. After educating himself on the topic, he added, he decided to open a center where at-risk children and youth can be educated and given an opportunity at a better life.
"To see the healing process of these boys and girls is wonderful. And now it's 120 kids but we want to take the Tau Center to other countries, Dominican Republic, Colombia, Venezuela, Mexico and even the United States because the human trafficking in the U.S. is latent," Martin told Luisa Fernanda of the "Enrique Santos Show."
Earlier this month, Martin also got plenty of praise online over a father-son story he shared during that same radio interview. When asked what was the "most difficult" question one of his twins, who were born via gestational surrogacy in 2008, had asked him.
"'Dad, was I in your belly?' and I told him, 'you were in my heart and you are still in my heart'," Martin told Fernanda.

"So I explained further, because I couldn't just leave it at that: 'There was a woman that I adore with all my heart that helped me bring you into this world," the star continued. "She lent me her belly so that you could come and when you were born she put you in my arms.' And he said 'ah, ok' and he kept playing."
H/T FNL
BEFORE YOU GO
PHOTO GALLERY
Ricky Martin's Early Years