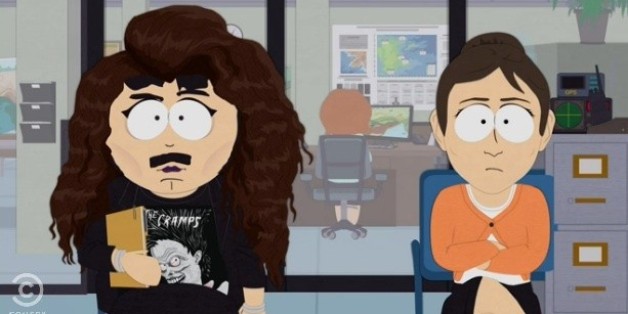 She'll never be a royal, so Lorde may just have to settle for being a 45-year-old geologist from Colorado.
Wednesday night, "South Park" shocked the world by revealing one of the biggest cover ups in music history: Teenage pop sensation Lorde's true identity is Randy Marsh from "South Park." Marsh originally started posing as a 17-year-old from New Zealand as an elaborate cover to use the women's restroom, and things logically took off from there.
Here's how Marsh turned himself into Lorde:
Everyone's minds were blown, but the real Lorde apparently couldn't be happier. The singer tweeted her approval:
i don't actually watch south park but from what i can tell sia was involved and someone's mum said something really nice about me.. score!

— Lorde (@lordemusic) October 9, 2014
(Okay, that's definitely something a middle-aged geologist would say. How have we not seen this before?)
Later, Lorde even posted some Instagram videos showing her support.
Her first post praised the show's message:
this is actually surprisingly cute - and from what i can tell also has a message of transgender acceptance (i'm still very new with this type of humour so i'm not sure if was actually genuine but it seemed so to me)
She also used the episode to call out her haters because sometimes you just can't "Shake It Off" like T-Swift:
well shit this is downright sweet. take that haters i got a south park episode ☺️☺️☺️
Finally, another post included Marsh's latest song as Lorde. And if you had any doubt he isn't actually the singer, just listen to the lyrics:
also omgggg remorseful hat journalist el oh el
It doesn't really get more definitive than saying, "I am Lorde. Ya ya ya."
Besides revealing that Lorde is an adult man, the "South Park" episode preached a message of tolerance and equality, so it's nice to see that Lorde and "South Park" are on the same team.
You can watch the full episode at South Park Studios and listen to Randy's song.
"South Park" airs Wednesday at 10:00 p.m. ET on Comedy Central.
BEFORE YOU GO
PHOTO GALLERY
The Funniest 'South Park' Songs