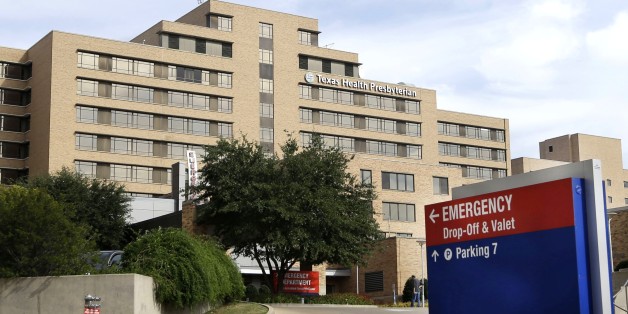 The hospital that cared for Dallas Ebola patient Thomas Eric Duncan, who died on Wednesday morning at 7:51 a.m. CT, has revealed specific details surrounding his death and treatment options.
Texas Health Presbyterian Hospital Dallas said that Duncan's heart stopped on Wednesday morning. Duncan had, earlier on, told his doctor that "the care team should not perform chest compressions, defibrillation or cardioversion to prolong his life."
Duncan's condition had worsened in the days leading up to his death, going from "serious" to "critical" on Saturday.
As earlier reported, Duncan began receiving the experimental treatment brincidofovir on Saturday and was the first Ebola patient to receive this particular drug. He did not receive ZMapp -- which was given to other Ebola patients, including survivors Kent Brantly and Nancy Writebol -- because it was unavailable, according to the hospital.
Brincidofovir was administered "as soon as his physicians determined that his condition warranted it, and as soon as it could be obtained," the hospital said.
Duncan also did not receive a blood transfusion from an Ebola survivor because of blood type incompatibility with serum donors. Other Ebola patients -- including Rick Sacra, the U.S. doctor who survived Ebola after being infected with the virus while working in Liberia, and Ashoka Mukpo, the NBC News freelance cameraman who is still battling Ebola -- have received blood transfusions from survivor Brantly.
Duncan's care team at the hospital included 50 people, and the 24-bed intensive care unit where he stayed was dedicated entirely to treating Duncan, according to the hospital. This unit is still sealed and in the process of being "aggressively decontaminated."
BEFORE YOU GO
PHOTO GALLERY
Symptoms of Ebola